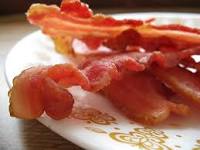 South By Southwest or SXSW is happening right now. I will attend some day; it's on my list. What happens there? Do companies become famous overnight and do videos of feats go viral? It's been known to happen.
Have you ever thought about what happens after six minutes of fame?
I was in the audience for the Jenny Show in Chicago once; they asked me a question about being single in the city and I was on TV. It wasn't for six minutes; more like six seconds…and what happened next? Nothing. It was a big let down after my stint on camera wearing a stupid grin because when you frown on TV you look like a convict.
Remember those streakers who ran nudey through the Sunday football game or the collegiate games? Bet they got more than six minutes of fame; probably a mug shot and criminal record for showing items that should always remain covered.
How To Make 6 Minutes of Fame Live Longer

It seems to me, as an over-the-top consumer of news, that companies are trying really, really hard to earn six minutes of fame. Social media has done that. Everyone is hungry for word-of-mouth marketing to up the ante and boost their brand into the stratosphere.
The Super Bowl comes to mind, especially when there's equipment (aka clothing) failure. Advertisers who spend millions of dollars are expecting infamy.  The Old Spice commercial still engages the sexual energy; yep, definitely more than six minutes of fame. The video I featured here by the guitarist for the Chicago Music Exchange who played 100 riffs on the history of Rock 'n Roll certainly went viral, but I can't tell you the guy's name.
Fame is fleeting, Folks.
What Marketers Can Do For Fame and Fortune Every Day
Instead of worrying about how you're going to capitalize on a fad, trend or current event, consider the following to be famous every single day, not only for six minutes:
Keep your messages updated; adjust them as your company grows with the times.
Change up the team every now and again; hire a fresh perspective to give new eyeballs on current marketing or public relations. I know just the person.
Try a new social media channel and master it. Just like a master gardener who makes the flowers grow with five green thumbs, you can earn a green thumb and sow the seeds for your company.
Listen. When you hear someone say social listening is a new trend; it's really not. All that means is someone is tuning in to their community and the social media channels to see what's trending in their vertical market.
Read. Read the bloggers and media outlets that can teach you; if you find yourself yawning over an article, then move on. There are more than 1 million blogs to peruse; 10 of them should be ripe as learning grounds.
Engage. You have to; there is no excuse for not engaging with your community, prospects, customers, employees, and peers. Please remember, you never know if a reporter is visiting your channels to see if your stream is healthy. When you engage as a company or brand, your community engages and evangelizes with and for you.
Rather than seek six minutes of fame and fortune (which rarely exists), create strategically strong integrated marketing campaigns for the long term. With the right smart marketing team in place, you can brainstorm ideas for 12 months that keep your brand consistently focused and marketed.
Tune in to news events and create a smart campaign that ties in with it. Have you seen the craze called bacon?  Every day, someone is talking about bacon and not necessarily eating it. For some zany reason, the Baconators have taken over the social sphere with anything and everything relating to pork strips.
Live, breathe and eat bacon. The Oscar Mayer agency, 360i, did some heavy social listening and determined that bacon was hot stuff; however, no brand had capitalized on the bacon trend. It devised an awesome social-media-infused PR campaign called the Great American Bacon Barter "in which a penniless comedian traveled cross country trading Oscar Mayer's new Butcher Thick Cut bacon for essential such as food, a night on someone's couch, or NFL tickets."  Oscar Mayer's CEO said the campaign was successful because of the "culture of curiosity that's fueled by using data to drive creativity and commerce."
Dig in deep to your company culture. Can you define your company culture? I've always been fascinated by this…what is the definition of culture in business and how does it play out in marketing? Ask yourself.