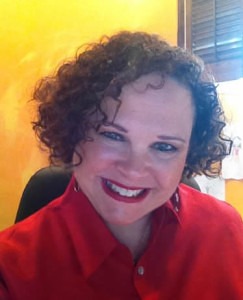 The inspiration for this post came from something zany I did yesterday on a whim. Let me share…
I am publishing a book right now. The opportunity with that is to update profiles, bios and online identities. As I was updating my About Jayme Soulati page on this website, I decided to share it on Google+ with an out-there message, "Does anyone want to know me? Heh, just getting the shares on this page off ZERO!"
To which my friend Davina Brewer kindly said, "You crack me up; I need to do more of that, too."
That quick scenario prompted this post and list:
10 12 Ways to Promote Your Personal Brand
1. Update your about page on your website and share it with the world. That was a gimme as I already told you I did that. I may give you 11 tips just because.
2. Write a news release about something cool product, service or project you're involved with and optimize it with SEO juice.
3. Write a book! You can do an e-book you offer free on your website, a self-publish hard copy book like mine with a printer/book vendor, a Kindle book, or an Amazon book you can hold, too.
4. Launch a Google+ community like mine, Bloggers Unite, and become very active with those who join with welcomes for new members, greetings for those newly engaging, and banter for those frequently engaging.
5. Write a hire me blog post. Now, this I have not done; in fact, I'm not sure I can be so blatant about asking someone to hire me. Hmm, maybe I'll bury that right here…will you please hire Jayme Soulati? (She's totally worth it!)
6. Do a List.ly. I already have an idea for mine and have vetted it to see if it's too alien. It's going to be called — Top Reasons Why You Should Partner with Jayme Soulati, and I'll install it on my About page somewhere. Now I need to make that happen. Maybe Nick Kellet will stop in and nudge me twice. (P.S. I just made this happen!)
7. Create your Google+ authorship mark up and add it to all your writings and bios.
8. Showcase your client work on a special page on your website. I just did this and it's called Client News Releases. It's samples of all the recent press releases I've written in the last month for a variety of clients. It shows an entirely other side to my writing — a more serious business style strictly professional.
9. Create a newsletter and subscribers' list and do a fantabulous job of being personable while delivering content that makes people want to stay on board with you. Showcase the cool project you've just completed or feature someone you like in an interview, podcast, or YouTube series.
10. Guest post. Nothing like being a guest author on others' blogs; it powers up your brand and introduces you to an entirely new community. Guest posting is something few of us do well. It requires a planned approach similar to what we do when pitching stories as media relations requires.
11. Brand Yourself! No, really. Head on over to BrandYourself.com and sign up. It's the #RockHot of online personal branding and easy optimization for search!
12. Be a professional and personable you. At the end of the day, your engagement online, your shares, your willingness to help others, the content you write, and the presentation of your professionally personable self does more for the marketing of your personal brand than any recommended tactic.
What did I miss? Got a method that works for you?
Get Jayme's Blogging Book Today!
Related articles