Send to Kindle
About Jayme Soulati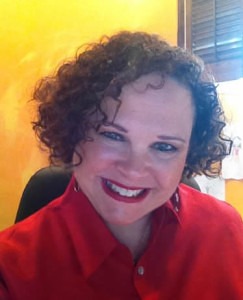 Of Persian descent with German and Irish to complement.
Canadian hockey great Gordy Howe is a distant cousin, no lie.
My name is music — Do-Re-Mi-Fa-So-La-Ti-Do! And, now you'll never forget me!
******************
Jayme Soulati is president of Soulati Media, Inc. since 2002, a business-to-business hybrid public relations practice blending digital marketing, content marketing and social media marketing with a public relations core. For clients across industries, she and her virtual team execute campaigns from strategy to action with all steps in between and following.
As a professional, award-winning blogger and frequent presenter, Jayme holds the pulse of industry issues and parlays this knowledge into creative content to interest communities and audiences throughout vertical markets.
She is author of Soulati-'TUDE!, a professional blog about social media, marketing, PR, and business.
She is a message mapping professional and helps direct strategy for program execution and campaigns.
She works in a variety of industries for a broad-brush of clients in legal marketing, media relations, business-to-business, healthcare and medical, among others.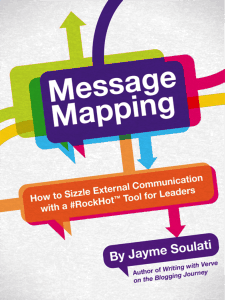 She is a newly minted author of two books published in six months, "Message Mapping: How to Sizzle External Communication with a #RockHot Tool for Leaders," and "Writing with Verve on the Blogging Journey," a collection of authentic and personable stories, tips, takeaways, and teachings about how to succeed as a blogger. Order your copy of Writing with Verve here!
Jayme acquired her wealth of knowledge from Chicago's public relations firms. For 18 years, she worked with Ketchum; Corporate Technology Communications; Soulati Media Relations; PCI; and, Manning, Selvage & Lee. She worked in life sciences, biotechnology, clinical diagnostics, and cardiology for blue-chip clients including Motorola BioChip Systems, Dade Behring, Chicago Biotech Network, World Business Chicago and others.
Since 2004, Jayme has represented an alternative health clinic and physician practice in Los Angeles that delivers alternative cardiovascular treatment. She gained direct medical expertise at Rush-Presbyterian-St. Luke's Medical Center in Chicago working in international marketing and cardiology. As administrator/director of marketing, she worked to attract international self-pay patients to the institution and to market the department to physicians on faculty and in residence. While on a brief assignment in the United Arab Emirates, she secured media placements in several English-language newspapers.
Jayme is a graduate of the University of Wisconsin with a Bachelor's of Arts in Journalism with emphasis in public relations and minor studies in German. She is a past president of the Publicity Club of Chicago (1993-94), and she is an award-winning practitioner, speaker and writer. She is an affiliate marketer for Amazon.
Find Jayme on the Interwebz!
She's also on StumbleUpon, Quora, Pinterest, Instagram, Flickr, and others!
Bio Highlights:
University of Wisconsin, 1984; Bachelor of Arts, Journalism (Public Relations) and German (minor studies)
Public Relations Student Society of America, Past President, University of Wisconsin-Madison; 1983
Publicity Club of Chicago; Past President, 1993-1994
Silver Trumpet, Publicity Club of Chicago, "Octogenarian's Walk Across America," Chicago, 1995
Helen Cody Baker Social Service Communicators, First Place, "Octogenarian's Walk Across America," Chicago, 1995
Distinguished Service Award, Publicity Club of Chicago; 1996
Publicity Club of Chicago, Board of Directors; 1991-1997
Chair, Men In Heels Fundraiser, Clothes That Work, Dayton, Ohio; 2009
Board of Directors, League of Women Voters, Dayton, Ohio; 2008-2010
A Special Wish Foundation, Pro Bono Marketing/PR, 2012
Need A Speaker?
Invite Jayme Soulati to speak on a variety of social media marketing, business and PR topics, like these:
What's Your Future With Content? Keynote Presentation, ConvergeSouth, Oct. 11, 2013, Greensboro, NC
Savvier Social Media Across the Marketing Blend, IABC Louisville/Louisville Digital Association, Sept. 10, 2013
A Content Marketer's Approach on Blogging Soup to Nuts, May 17, 2013, New South Digital Marketing Conference, Myrtle Beach, SC
Top 25 Social Media Tips In 20 Minutes, Business Networking Event, Five Seasons Club, Dayton, Ohio; March 12, 2013
A Digital Marketing Journey, Sinclair Community College, Dayton, Ohio; February 11, 2013
Content Marketing & Blogging: A Review, Sinclair Community College, Dayton, Ohio; November 27, 2012

Rob Bunting on Google+ Nov. 28, 2012: My friend +Jayme Soulati of Soulati Media rocked the house speaking about blogging to my Digital Marketing class at Sinclair Community College yesterday and my students really enjoyed her presentation.

Social Media: Where Are We Now, University of Tennessee-Knoxville Executive MBA Program on Leadership;October 24, 2012
Social Customer Service: The New Normal; Penton, Inc. Chief Marketer Social Media Certificate Program, April 2012
Social Media Business, Social Slam, Knoxville, April 2011
Social Media For Lawyers, Annual Bench/Bar Program, Dayton Bar Association, November 2011
Social Media Basics, University of Tennessee, Knoxville; Executive MBA Program on Leadership, September 2010
Marketing Collision Repair with Social Media, Auto Collision Repair Executives 20 Group, July 2010, Chicago
6 Presentations on Public Relations, Entrepreneurship, Social Media, DeVry University, Dayton, Ohio; 2010-2011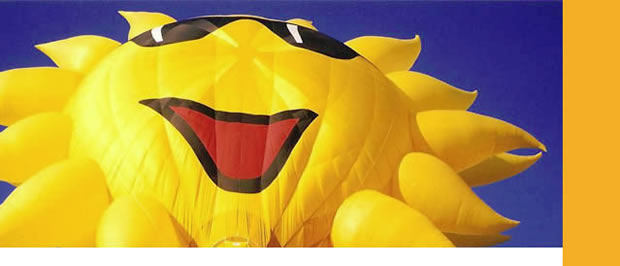 Photo Credit: Jayme Soulati took this image in the Albuquerque desert at the Balloon Festival. It always brings a smile!
Send to Kindle