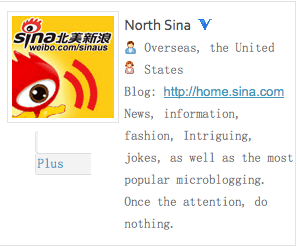 Few social media users have reason to care what Sina Weibo is; however, if they work for a multi-national company, it's guaranteed that company is all over Weibo, and for good reason!
Weibo is the Chinese microblogging service with more than 505 million users launched in August 2009 for people who speak, read and write Mandarin and Cantonese. Daily active users number 54 million, says The Wall Street Journal. The site also caters to users from Hong Kong and Taiwan. To describe it further, it's a hybrid of Facebook and Twitter with a 30 percent penetration rate in the country.
Sina (NASDAQ: SINA), which means new wave in Chinese, is the publicly traded online media company that created Weibo in China. Its site registers 100 million users, while its Sina Weibo has 56 percent of the Chinese microblogging market. What's also appealing is that the top 100 users of Sina Weibo have 180 million followers combined.
Guess what else we can rely on trusty Wikipedia to inform us? There are about 100 million messages posted each day on Weibo. Sina is developing an English platform now and put a test up in January 2013; however, pulled it down after one week. Users have to be Chinese citizens to register on the platform.
Competition
Sina Weibo has enjoyed three years of un-rivaled monopoly on Chinese social media channels. Recently, however, Tencent Holdings is gaining with its "WeChat mobile app similar to WhatsApp and Line that allows users to post status updates, share photos and even strike up quick romantic encounters," according to the Nov. 11, 2013 Wall Street Journal, "A Glimpse Into China's Social Media."
In the Wall Street Journal story written a day before third-quarter earnings Nov. 13, 2013, it was predicted by investors that Sina would lose some ground to Tencent. Upon checking status of the investor reports; however, Sina proved everyone wrong with an 11.38 percent boost while Tencent lost ground by 4 percent. Tencent boasts 236 million monthly active users, according to the Wall Street Journal.
Similar to support by Sina Weibo for the Chinese soccer team to play against Villarreal CF, Tencent has put $200 million to work for an advertising campaign with a single FC Barcelona soccer player, Lionel Messi, to advertise WeChat outside China.
Features of Weibo
If a user familiar with Twitter were to adopt Weibo, they'd find many feature similarities:
• 140 characters
• @ sign for the ID
• RT for retweet
• Hashtags to track trending topics
• Url shortener t.cn
• Newsfeed
Other features allow users to post emoticons, video and images with every post, repeat some or all of the comment, add favorites, verify whether the account is a celebrity or a poseur, and see the thread of the post immediately in the stream.
Registration
Since China is the fastest-growing economy in the world, you can imagine why global consumer products companies are drooling over how to reach the affluent Chinese market.
Prior, you had to be a resident of China to use Weibo. Now, all you need is a Facebook account to register if you're outside mainland China. Multi-national businesses should regard this as good news because who isn't seeking entrée into China for consumer products?
When a global consumer products company registers on Weibo, their account will be symbolized by a blue V badge indicating verification of an enterprise account.
Like Twitter and Facebook, there are bots and anonymous people who set up accounts to post content that is typically negative, controversial or anti-establishment. The significance of the blue V on an enterprise Weibo account is important for users to verify which account is authentic.
There are many people who want to post content on Weibo as Gucci, for example. If a user gets three posts from "Gucci," they can easily discern which one is authentic by the blue V.
Users Can Authenticate on Weibo
Just like brands and businesses, users who actively engage on Weibo get to post a badge on their Weibo personal profile page. These badges are called active engagement badges and help position users who are high-level engagers. The badges for users dictate the frequency an account is in use. The badges are scaled via an LV number or level number. If you were to view LV3 on a user's profile page, that indicates low-level activity; however, LV 7 is indicative of an active user.
Fashionbi Analysis of Weibo
Fashionbi is a world leader in fashion business intelligence via analysis of social media engagement among the world's most well-known fashion brands and companies.
Part of its analysis includes activity on Sina Weibo both from the brand and user perspectives. Fashionbi looks at a variety of social media engagement factors to determine where users are most active. It estimates nearly 15 percent of the fashion brands it tracks are using Weibo.
In its analysis of Weibo user engagement activity for fashion brands, Fashionbi found that 50 percent of Weibo users who engage with fashion brands are accessing the social media channel via mobile devices. In particular, Coach gets 35 percent engagement on Weibo from a mobile device with an additional 28 percent of activity documented from an iPhone or Android device.
Mobile Advertising in China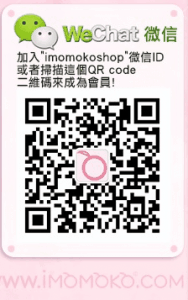 Although Weibo users seem to have a penchant for mobile advertising, Sina needs to exercise caution about how many ads it places on Weibo. This is unmarked territory for all social media companies in China, and the hunger by the Chinese for what's new in consumer products is dictating the speed with which companies are launching advertising campaigns. Consumers could tire of the prolific mobile ads interrupting streams; that threshold has yet to be met, however.
In China, unlike the United States, social media consumers seek mobile advertising to influence a buy decision. In a blog post about Tech In Asia, a recent study by RenRen showed 53 percent of Chinese who use mobile devices said a buy decision was influenced by a mobile advertisement while 76 percent said they have made a purchase using a mobile device.
Fashionbi suggests WeChat is the channel to watch for further mobile advertising proliferation as Chinese tourists use the app all the time. Luxury brands have an opportunity to meet vacationers when they have money to spend and time to shop.
Alibaba And Laiwang
Alibaba, the Amazon-like online marketplace serving China, is heavily aligned with Weibo. A partnership deal was struck earlier this year with Alibaba Group Holding and Sina Weibo that will generate $380 million in advertising for Sina over three years, states the Wall Street Journal. Brands selling items on Alibaba are also doing the same via Weibo with great luck. Coach, for example, has an online store on its Weibo brand page which is an appealing and simplified way for the billion consumers in China to engage and buy.
Alibaba is cash rich, and in response to concerns it has lacked in popular apps, it boosted efforts to create a new messaging app, Laiwang.
Founder Jack Ma is banking on employees to keep Alibaba growing. Look at these marketing initiatives the company has launched to grow:
• He sent a letter to the company's 20,000 employees saying they had to add 100 friends on Laiwang or they will not get a bonus.
• The company is also using model appeal to lure new users to Laiwang. There are 30,000 young female models who will chat any time with new users on Laiwang.
There's one thing Western nations can be sure of. The Chinese consumer is eager and hungry to more, and companies the likes of Sina, Tencent Holdings and Alibaba are providing the food via major investment in mobile apps, mobile advertising, sponsorships, promotions, e-commerce, and social media channel usability.
Would you like a piece of the pie?
This post first appeared on Steamfeed.com authored by Jayme Soulati.