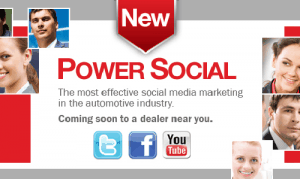 Intriguing article in The Wall Street Journal on November 15, 2010 "Tweeting to Sell Cars; Auto Makers Turn to Social Media Influencers for Buzz."
Basically, the piece is about Ford, Lexus and Toyota tapping social media heavyweights to help influence followers on Twitter and push brand and new cars. Where traditionally celebrities were engaged to tout new vehicles, now the likes of Brian Solis, a disc jockey, and Baratunde Thurston, web editor of the Onion, are being tapped to push autos down followers' throats.
How do you feel about that?
Brian Solis is in my stream; he doesn't follow me, but I regard him as an A-lister, for sure. Would I pause if he began tweeting about a brand more than five times a day? Absolutely, and then he'd lose credibility in my book. We all agree social media is supposed to be monetized. Kudos to those who do it well ala Brian Solis.
Being a Twitterati is more about creating community in my book, but it's also about replying and connecting. The only time my tweet was acknowledged by Brian was when the product I bought from him was late by five weeks (and it messed up my presentation).
In the case of the large auto makers, their scale is global. To them numbers talk, and we are, after all, a numerical society – those with the highest numbers of followers get the nod from outsiders but not necessarily from we on the inside.
What's your impression of Twitterati, corporate America tapping social media influencers, and whether that strategy works with the grassroots tweeps? I'd love to hear your impression on this one!