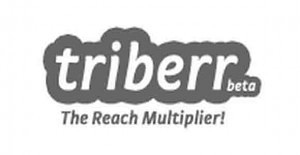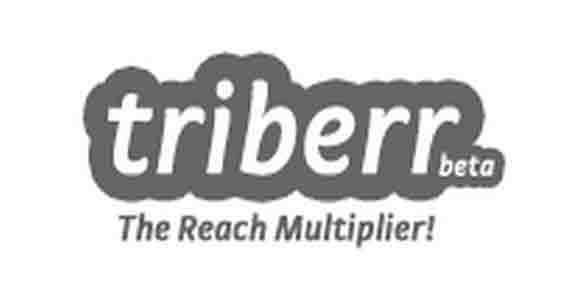 You can tweet without a blog; you shouldn't blog without Twitter, and every blogger needs Triberr.
Oooh, that statement is going to get me in hot water, eh? So many people can't see the light about Triberr, but have you seen the innovative things happening over there? Triberr is trying to single handedly alter the way we blog, get subscribers, earn traffic and analytics, and so much more.
Most of us were in on the early ground floor when Dino Dogan  and Dan Cristo were accessible with lots of marketing time on their hands to do some fancy  sheep videos with Danny Brown about Klout. Today, Dino and Dan are so famous, they nary have time for us small fry. Kidding. Dino and Dan are still the most accessible chiefs, cooks and bottle washers the blogosphere has ever seen.
I digress.
For those of you bloggers who aren't on Triberr, think about how hard you work to push out your content. When it's good content, and you know it, here's what you have to do:
Post to Facebook
Post to your Facebook company page unless you're part of Networked Blogs
Post to Google +
Post to LinkedIn
Post to LinkedIn groups
Tweet all day
Post to Buffer and Crowdsource
Tweet your friends and ask them to stop by to comment
When you have Triberr and belong to a slew of tribes, then your reach is exponential with all the social sharing possible and feasible right from the Triberr platform. And, the cool thing is, when you're in a tribe with mighty bloggers you get access to their content right away as soon as it publishes.
I was never so glad to be invited to a tribe recently to hob knob with a few big-daddy bloggers I hadn't been able to bump shoulders with. Once in their tribe, now I can easily comment on their blog after I re-tweet their post from Triberr, and I can come right on back to the Triberr platform and repeat the process as often as I wish with other bloggers.
What Triberr allows is streamlined productivity and each time you head there, new buttons and features and functions are added with that in mind.
Dino and Dan are working on new beta products always – there is a micro-sharing thing that's interesting and exciting, and there is also atomic Triberr in early beta for testing.
I encourage all bloggers with consistent content to join a tribe. Heck, join mine! I am always seeking some new inspiration in my Globe Spotting tribe where bloggers around the world share posts with others.  I have other tribes I belong to, as well. Need an invite? I have a few bones to spare because Dino asked me to take a survey and the payment was bones – Triberr currency. That was an excellent bribe; took me all of 2 seconds to take the survey.
Confused? Don't be…it takes a few heartbeats to sign up, and then you reap the benefit of being introduced to new bloggers. You don't need to automatically share their blog posts — you can select which blog posts you want to push. The thing I love the most is that my favorite bloggers' posts appear in my Triberr home page, and that's how I don't miss anyone.
What's your thinking? Wanna duke it out? 🙂