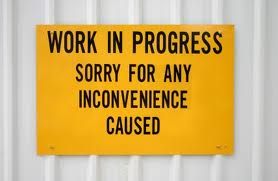 What does "BM" imply to you? Excrement. Poopie. Crap. Sh$t.
It's also the texting lingo and acronym for the previously esteemed Burson-Marstellar, which even uses "BM" as its domain name, a leading global public relations agency that was recently named agency of the year by someone.
I would be remiss not to also write about the recent unethical behavior by B-M as it went stealth on behalf of Facebook to schmear (the only thing I schmear is cream cheese, hold the lox, on a bagel) Google in a very unprofessional, unethical, and nasty campaign it lied about, took Facebook posts down about, and slapped more egg on the face of the public relations profession.
We're really taking a beating, and it disgusts me when the alleged leaders of the industry behave in this fashion. Look at the home page of the B-M website; what a trove of extreme tweets – one apologizing to the woman whose Facebook comment was removed (obviously because it was anti-BM); the statement by the firm about its work for Facebook; and its notation of being selected North American Agency of the Year. Oh, and there's one more – B-M is hiring; want to work there?
*** @JessicaRMurray Jessica we're sorry about removing your post. Clearly, your comment was fair. Please feel free to repost. 3 days ago · reply · retweet · favorite
*** Our firm's statement on our work with Facebook http://bit.ly/kjkJ0L 4 days ago · reply · retweet · favorite
*** #Burson-Marsteller is named North America Agency of the Year at #Sabres http://bit.ly/jBbY5j 5 days ago · reply · retweet · favorite
*** RT @maggievdleeuw #Burson-Marsteller is hiring experienced #b2b & social media folks in our Corporate Practice http://bit.ly/jqYvo8 #in #SM 6 days ago · reply · retweet · favorite
I will not repeat the excellent job of my esteemed colleagues who always know the news just as it breaks in the PR world; in fact, I get my news from these Ad Age Power bloggers the likes of Gini Dietrich at Spin Sucks and Spin Sucks Pro as well as Waxing Unlyrical's Shonali Burke (who I just watched in a dark video on her blog and love, love her accent; can't decide if she's doing the British thing with American slathered in or American twang and trying to maintain some semblance of British propriety).
You can also see for yourself on B-M's Facebook page; its now allowing everyone to party on in true critical fashion; however, B-M is nowhere to be found! So, go ahead, hijack the page just like everyone else. B-M got its hand slapped for removing comments from its Facebook page just hours after the campaign surfaced. Someone even posted this from the Huffington Post on the B-M Facebook page (that's a good shiner if there ever was one). I think I need to post this post there.
While I'm a tad late to the party, it's easier to watch the fireworks, comment early and blog late. That way, I can see the fall out (and it's a beaut) and add some hot links to this post. However, in all seriousness (I'm trying to be that way sometimes), I hate that this happened. And, "hate" is a banned word in my house; in fact, I charge for that word. Each time the kidlet uses it, she pays me $.25.
I've written with this community about What is PR. We spent something like six weeks drafting commentary, together, about all the ways we need to define PR. In fact, we even came up with something called the PR Justice League. (I recently saw sketches for our super power figures by Beatriz Alemar of BlackCat Strategy.) Many have been so up in arms about the values, ethics and standards in public relations that the venting launched right here and continued into an entire series.
To sum it up, we didn't absolutely define PR, but we tried and we brought the discussion to a semi close. What we did discuss and share about was the necessity of ensuring people in business and young peeps entering the profession understood that at the core of this profession is a passion for standards of quality. When the leaders among us deem the mighty dollar more important than upholding values and ethics, we are doomed as small-businesses to pick up the pieces and suffer their arrogance.
I'd love to survey the B-M employees globally and ask them one simple question, "Do you believe your employer, B-M, should've counseled Facebook against engaging in this anti-Google campaign?"
About that image above, courtesy of PRinyourpajamas.com, I've not seen an apology yet, have you? Comments very welcome, but I know everyone's seen the story already…thanks for reading!)