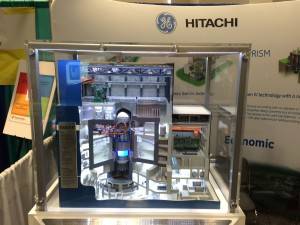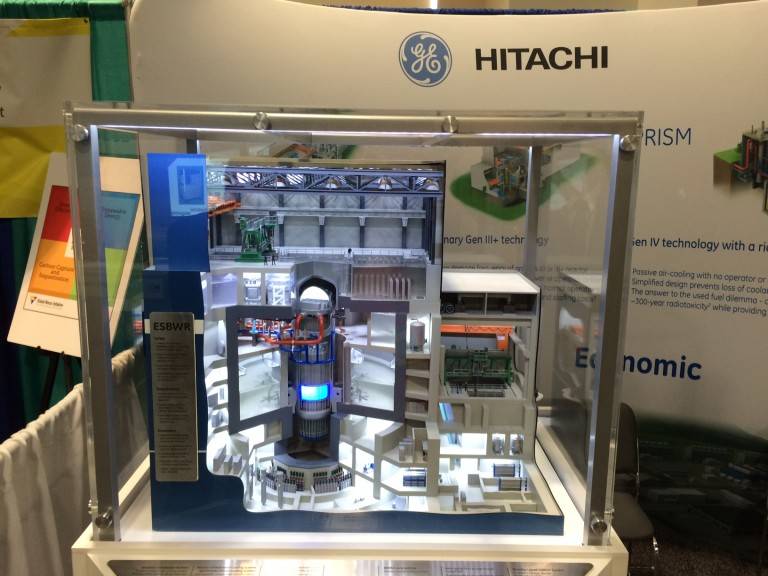 In the fall of 2015, I agreed to join my long-time colleague, Caren Kagan Evans, CEO of ECI Communications, as the Twitter professional on nuclear energy for the Nuclear Industry Summit 2016. The Twitter handle @2016NIS was brand new for this event; there wasn't a single tweet or follower, and ECI Communications was hired, as part of an entire event strategy, to ensure that the Twitter stream was active on a daily basis and earning power up to and through the global event. Daunting, eh?
The Summit culminated April 1, 2016 with 1,656 tweets (I have no idea if this is a lot or not!). This story shares my experience as the only person permitted to tweet on behalf of #NIS16. The State Department, Nuclear Energy Institute, and influencers in the nuclear energy sector monitored the stream closely. I felt the pressure, but pummeled through and focused on the task at hand.
The Objective
Twitter was to be the pulpit for the Summit – to inform, share, educate, invite, engage, and coalesce folks under the guise of the Nuclear Industry Summit 2016.
Nuclear Energy Twitter Strategy
I had to immerse in the subject matter quickly and identify those who were safe to retweet with positive and neutral content.
I had to maintain a neutral balance without injected opinion, and was thoughtful about retweets of events oriented to nuclear energy.
I was to be informative and be the announcer for everything on the brand new website ECI Communications created for this specific event. It's full of several new videos, presentations, exhibitor information, Summit agenda, awards, a Flickr account for all the Summit photography, as well as industry reports and documents.
The Tacticals
I've been on Twitter since 2009, I know the ins and outs of launching Twitter streams from scratch; still, this project was global with key government officials from countries around the world as well as other influencers in the sector.
I identified the influencers and slowly began to get my feet wet. Previously, I had no prior knowledge about nuclear energy; thus, I painstakingly reviewed each influencers' Twitter stream to learn who the players were, what they were tweeting, and whether I could engage enough to get them to follow me back.
At the same time, I had to ramp up knowledge by immersing in articles written by academia, bloggers and journalists to understand a semblance of the issues. To earn confidence that I would tweet pro-nuclear content versus the negative content presented by anti-nuclear folks, I was more careful than ever before about re-tweeting. I opened every link before it was tweeted, and if it was something juicy, I shared it with my team via email. Often the stories were already known, but a few times I was able to share a story that had not surfaced yet.
The topic of nuclear energy is highly controversial. I set up two search streams for 'nuclear energy' and 'energy media' to identify news of the day. Probably 70 percent of the news in nuclear energy came consistently from Asia and Europe. There is a lot of global activity on this topic as nuclear non-proliferation and nuclear security remain hot-button issues for the entire world. In addition, there are new nations coming into the nuclear age with new plants coming online while European plants are shutting down. It is a fascinating industry, and the general populace in the U.S. is not up to snuff on the facts about nuclear energy.
I bumped into scholars, academia, students, organizations, companies, countries, journalists and bloggers, atomic/solar/wind energy experts, non-profits, governments, and utilities in the Nuclear Industry Summit stream always careful to be gracious, professional, helpful, and cautious.
The First and Last Tweets
The first tweet posted soon after the New Year, and I averaged 22 tweets per day with scheduled tweets every 30 minutes on a daily basis. I monitored the stream all day, never closing out of Hootsuite and often relegated to Twitter.com to look at the streams of my followers to ensure I was in touch with the leaders in the field.
In between the first and last tweets, the stream became the microphone for the entire Nuclear Industry Summit 2016 to amplify everything on the website as well as news releases to promote the event, and to also pitch and engage media. The tweets were helpful in earning traffic to the website; in fact, I'm going to take a guess that prior to the first news release, Twitter was responsible for 85 percent of the website traffic, and it grew daily closer and closer to the Summit.
It was always intended to live tweet at the Summit, and that's what I did. I sat in all the sessions and used TweetChat.com to set up my 'studio' so the hashtag #NIS16 populated in every tweet automatically and also enabled me to track others using the hashtag, too. (If ever you're tweeting a live event, do check out Tweet Chat.)
At the Summit Expo, I took photos with my iPhone of each exhibit booth. I posted tweets and images for all of the event's sponsors and added more tweets and images of other exhibitors from around the world.
The final tweets included newly added materials on the website posted after the closing ceremony, as well as information to alert people to the Flickr account and videos.
Key Takeaways
The reason this Twitter strategy was a success is due to my years in social media and my time-seasoned experience (I don't mean to blow the horn here). Twitter can be extremely tactical for many folks; in fact, Twitter is a highly strategic channel that requires a thoughtful approach to relationship building and engagement. A less-seasoned professional may not have the strategy under their belt to understand the best way to approach a stream being built from 0 to 100 mph in three months.
Prior to marketing automation, this is how we engaged on Twitter – with 1:1 conversation on a consistent basis. People shared appreciatively, and actually read content, too. Those were the basics, and today, this is not being taught.
I could have done a better job had I known more about nuclear energy going in. That was the biggest issue I had, but we were hired to showcase the event. Few people understand how beneficial it is to have subject matter expertise when you tweet; yet, specialty experts who do don't have the social media knowledge. That's why I vote for 'a me' – someone with the how-to knowledge versus the subject matter expertise. When you seek someone with the how-to, they are going to be seasoned in their craft, and the knowledge will come. (We only had three months though, so it wasn't necessary to be an expert in nuclear energy for this project.)
The field of nuclear energy is nascent on social media. That was a challenge to earn engagement; perhaps as time goes by, the field will begin to use Twitter more profusely, especially as emerging teams and nations want to share their good news.
A Twitter stream planned to promote a global event needs credibility. It is very important to have a handful of ambassadors who can make introductions and invite others to follow and share. It is always nice to have more of that at any time given the challenges of building from ground zero.
After a short several weeks of scouring the topic and industry, I soon realized the global sector was more active than the U.S. domestic sector. I predicted we would have more international attention at the Summit and more international journalists attending the Industry Summit than U.S.-based journalists. I was right; it's what Twitter told me!
I love Twitter for what it delivers, how it engages, how it introduces relationships and shares knowledge. The biggest key factoid I can share after this career-high experience is that behind every Twitter avatar that is a logo is a person. I was honored to be that guy for this event.