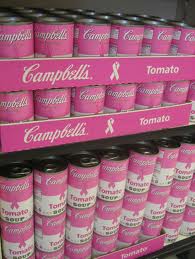 The headlines in national newspapers and trade 'zines are a mixed bag of damned if you do, damned if you don't. Consumers are taking the biggest hit amidst the confused clutter of brands' messages.
Let's take a look at several finger-in-your-eye examples and see if you agree:
Price Drop Tests Oil Drillers, Wall Street Journal, October 10, 2014
In this front-page story, you already know the gist. If you're like me, you're likely ticked off about it, too. Consumers have not even realized the benefit of one week of under $3/per gallon of gasoline and the analysts that cover the oil industry are bitching. If oil being fracked in Bakken sells for less than $84/barrel, then fracking is uneconomical. What does that mean for consumers? Another squeeze in oil supplies due to the cease in fracking, the loss of jobs and a price increase.
It's that supply and demand thing, and the consumer conundrum remains for marketers — do we continue to pinch the customer and force higher prices so we make our margins and keep stakeholders happy, or do we risk losing market share and influencing a nose dive in local economies dependent on the jobs created from oil exploration? The media love to report on oil companies emotions
Pay TV's New Worry, "Shaving The Cord," Wall Street Journal, October 10, 2014
Do you subscribe to a television provider where the most favorite and in-demand channels cost the most money? Is your bill for satellite or cable television in the hundreds of dollars monthly? YES! Consumers are looking elsewhere for entertainment to try to cut frivolous expenditures. and the pay-TV companies are none too happy. Upon further examination, consumers are not totally ditching pay TV, they are shaving dollars off the monthly fee and leaving the big channels.
What's the impact? No surprise, it's the brand marketers seeking the subscriber base to feed us advertisements on CNN, USA Network and ESPN. If the subscribers aren't there, ad dollars disappear and BAM! pay TV just got pricier as there's no one left to subsidize programming. And, who's responsible for the story behind this headline? A research firm probably dueling as an industry analyst seeking buyers for reports like this.
Smile! Marketers Are Mining Selfies! Wall Street Journal, October 10, 2014
Ahh, the ubiquitous selfie soon to grace a Snapchat, Instagram or Facebook near you. And, if that selfie is a smiler complemented by a brand logo, then look out consumer! You'll soon get more advertising messages from the brand that bought the image catching you in the happy moment.
Guess how?
It was only a matter of time that consumer privacy, or lack thereof, became even more critically affronted with startups buying images from social media channels like the aforementioned. Ditto Labs and Piquora are some of the newbies at the forefront of the 20 billion already shared Instagram images with 60-million added daily, according to the Wall Street Journal story.
What started as a way for consumers to engage with one another and innocently showcase good feelings and events has now become strictly a marketer's haven for the Internet of things. Consumers' privacy has just taken another nose dive for the worse, and those unsuspecting teens and millennials born of the digital age have nary a clue or a care. Let's hope they soon become educated that all the online posting is a danger to your health and could cause cancer (only half true).
Employees of corporations who post to Facebook are spied upon by human resources departments for their political stance, how and where they spend disability time, whether they lambast the company or engage in some illegal act (smoking pot in legalized Colorado, for example). Policies, procedures, handbooks and more dictate employee behaviors, and online engagement is becoming increasingly worrisome for anyone wishing to keep privacy private.
As an aside, did you know Allstate is making employees cough up $50 monthly if they don't provide biometrics? Apparently, a blood sample is now required so all the human composition deets on employees can be recorded…OHMYGOSH.
Healthcare Insurance In The U.S.
This is not a headline from last Friday, but I can go find a gazillion stories about the consumer squeeze by health care insurance companies on the self-employed and small business. I, being both, can tell you my family health insurance premium increased to $560 per month for a deductible of !~$4,000. To afford the premium, I had to raise the deductible to $5,800.
Fortunately, we are healthy. I have to have that insurance for the what if situation. I have never even met 10% of that deductible in all the years I have purchased insurance; yet, I suffer because of everyone else who uses theirs and blows up expenditures.
This is not a discussion about why you should or should not see a doctor; that's your business. This is about that middle-American squeeze by corporate America looking for more ways to recoup money from those of us already dying from the 2008 economic crunch.
The healthcare insurance system aligned with the medical system in the U.S. is entirely broken. If Obamacare helped uninsured Americans finally get health care services, then I'm happy for them. Pretty soon, I am not going to be able to afford the increase in health insurance premiums that come religiously at the end of summer. What will I do then? Buy a bare-bones policy for my family and take myself off the system? Will I be able to get Obamacare, too? Nope, probably not. As a single head of household and business owner, the road ahead is fraught with fear for the ability to make ends meet in a comfortable and financially secure way.
Messaging and Brand Marketing
If you're in marketing, the biggest concern brand marketers have is how to communicate with consumers who are driving deeper inside the corporation with concerns. That's called messaging.
Take the stories I mentioned above. Do you know where the crux of these news angles originate? I already told you — with industry analysts, research firms and financial analysts AND THE NATIONAL MEDIA!
Think about it:
Reporters are seeking story angles and jump out to investigate a report of some sort.
The research/analysts' firms develop this topical report and the media buys in.
The reporters write the story based on the report, several choice comments by executives in and around the industry.
A headline editor slaps the engaging headline onto the story.
Subscribers read it and shout "hurray" or cringe.
What do marketers do?
ZILCH, at least I've never seen a consumer message come my way from a marketer about an industry report or national story discounting price negatives and to maintain consumer brand loyalty.
Millennials are the most-targeted and coveted audience by brand marketers today. I've heard CEOs tell me directly, "there's no brand loyalty among millennials."
Let's do the math, folks. In this tainted picture, why should millennials be brand loyal if marketers are continually pinching consumers for the almighty buck instead of understanding consumers' concerns about affordability of products?
On a final note, I'm making a prediction right here, right now. The little guy is poised to win. The mid-tier company is going to win the race with the turtle and hare. We're launching the era of the smart middle marketer. If companies not large enough to go public can become more nimble in how they communicate with consumers, they will win. Did you see the news about HP and Symantec? How about Proctor and Gamble? Each is spinning off business units and diversifying. Guess the multi-national moniker isn't fitting as well any longer.
And, the very first order of business is my message mapping service. Let's tackle this thing together, because consumers are ready to align with brands that truly care and aren't faking it.