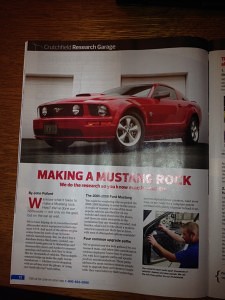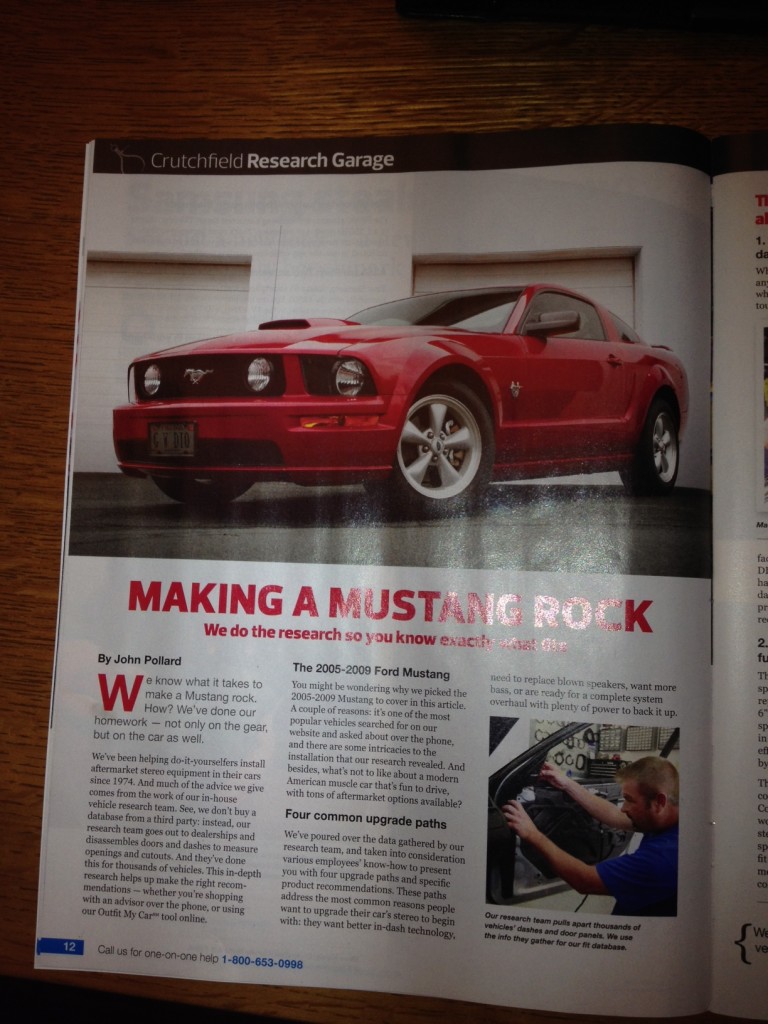 There are few marketing catalogs good enough to devour and some you should trash. For them all, you ought to get on the "do not mail" list (can I get a personal assistant, please?).
The catalog I devour is Crutchfield. It is full of the most advanced tech gadgets from stereo speakers on a carabiner to cameras, earphones, and deck speakers for that outside life we all love to wish for.
I'm not an audiophile, but I sure do love tech toys. Didn't I recently tell you we were all game players? I digress.
Direct Mail Say Hi To Content Marketing
Crutchfield is taking the direct mail catalog to new heights, and they are impressive ones:
On page 12 of the most recent not-junk-mail sales catalog is a piece fit for a blog post, "Making A Mustang Rock; We do the research so you know exactly where it fits." It gets no link because it's not online; it's in print and mailed to me.
The article (yes, I said article) is for Mustang enthusiasts interested in souping up stereo speakers in the dash for Mustangs built in 2005-2009.
Throughout the authoritative piece that smacks of research and original proven content are photos of the speakers for sale.
In the sidebar is a feature of the guy, Jason, who's been working for Crutchfield 18 years. He's the savvy dude who fits your car with tech gear.
At the bottom, are two call outs —
 First is oriented to establishing more authority, "We've done profiles like this for 38 more vehicles; hit crutchfield.com/vprofile to read more, etc.:
 The second is definitely a favorite of Crutchfield customers and prospects…Outfit My Car, where Crutchfield has created a database of 17,000 autos and what the audio requirements are for each with a lot of "free installation accessories."  Check that out at crutchfield.com/whatfits.
Why Crutchfield is #RockHot
Have you heard that content is king? I know you have or else you've been under a rock for two years.
This type of blog-postesque content that melds sales with content marketing is brilliant.
Not only that, the experts behind the story are featured right there; authority zudes from the content.
They showcase their database of extensive vehicles and product requirements.
Products are seen in action and help illustrate the story IN THE SALES CATALOG.
If you are a content marketer, it's time to get creative, just like this. We're living in a souped up time for business opportunity…just like those Mustangs Crutchfield is outfitting with sound systems.