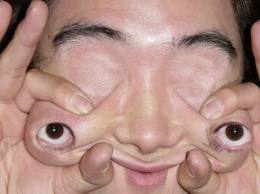 Ever have a customer experience shopping for bathroom tile? It's not something you purchase lightly or soon forget. In fact, if you don't have an interior designer, you'll select everything alone. It's quite a heady customer experience and it's one many a marketer is grappling with now.
There's a retail/online shopping conundrum these days, and you can see the bubble bursting with this news:
A show on NPR the other day struck my fancy, and I was dying to call in. The segment was about this customer shopping conundrum and how consumers are behaving crazy and shopping with a mixture of online, in store, and comparison shopping all for the same products. The new behavior in customer experience is making retailers around the world sit up and take notice. Enough so, that the largest of them all are shutting down sites and stores, opening new online experiences, and even trying to perfect the customer experience in certain high-density, affluent markets like Manhattan.
My Customer Experience Shopping for Tile
Redoing a bathroom is a ridiculous endeavor (especially a huge master). Shopping for tile is arduous and detailed and requires a lot of window shopping, just looking, talking to folks, testing colors, shapes, sizes, quantity, and price. There are varying levels to the customer experience and they begin with the human connection.
I had a relationship with a tile shop in my area, and although I'd not been there for three years, Jaclyn was still working there. While waiting to get on her schedule, I went browsing to that tile shop and began to look around. Assistance was offered, but I declined and instead pulled shapes and colors and styles. I took pictures and finally settled on taking some samples home.
As the tile was fitted in my bathroom, it became apparent that I was shorted the tile needed to go up the wall as wainscoting. That meant a return to the drawing board to try to match the flooring as ordering more of the same tile was out of the question for a variety of reasons.
How I Bought Bathroom Tile
First step was a search on Lowes.com where I found a few items available in the store. Armed with a piece of the flooring, a swatch of the paint, and the accent tile in hand, I headed to Lowe's. I could have selected a specialty store, but the prices are much higher.
I pulled samples from the shelves to find a suitable replacement and finally settled on something totally different. No one in the store asked to help me despite the fact they were traipsing around. Odd.
Armed with pictures and a model number, I left the store empty handed.
At home the next day, I logged into U-Promise, the college-savings shopping site for my kidlet's 529 plan, and pulled up Lowe's. U-Promise transferred me to Lowe's.com where I would earn 5% for my kid's college. I began to complete my order for the tile and then added towel racks, hooks, and a shower fan. I had the entire order issued to 'in-store pick up' and all the items except one are ready now.
I could have purchased in the store, but I would have had to walk all over trying to find the items I needed. By sitting at the desk, I could shop and compare without leaving home. Bonus for me is that Lowe's is part of the U-Promise retail network, and I always look there first when I'm shopping online so I can contribute to kidlet's future. (I've already earned $1,000 from buying through U-Promise over the years.)
No wonder marketers are confused about customer experience when a purchase like bathroom tile can produce 10 layers of human behavior to finally make a purchase.
Are you fully aware of how your customer purchases your product or service? Perhaps it's time to find out! Set up a focus group or two, or, better yet, make a phone call! People always want to talk about their experiences, especially customer experience.
A Marketing Podcast You Might Like
On The Heart of Marketing podcast that John Gregory Olson and I publish together, we had this episode on Tory Sport about customer experience. We talk about how the brand, Tory Burch, decides to break with tradition and establish a brand new customer experience with its retail stories in Manhattan. Listen in, you might like it!
Our Latest Episode Is Right Here! (25:29)
Save
Save
Save