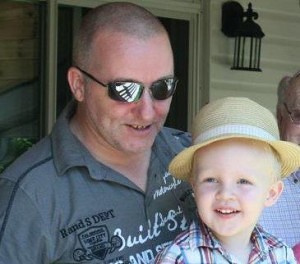 Danny Brown. If you've been on the social media sphere these last several years, then you know who Danny Brown is; he's a social media leader, an A-lister (although he'll vehemently deny that), a teacher, an innovator, founder of 12for12K.com now taking hiatus, and big dude over at Jugnoo, and blogger banterer about sheep and "Miss." Beyond that he is the first to try to remove himself from social networks that ethically suck with proof points as to why (see Klout), and he has issues with Facebook, too.
So, do you know Danny Brown now?
Well, last night he took a paltry few hours to enjoy his family; it was Sunday, after all. During that time, Danny's Facebook account was hacked, and I mean so hacked that friends of Danny's also fell victim to the cowardice and jealousy of this anonymous individual who took Danny's identity and proceeded to post lies publicly and privately about Danny, his wife, his job, and his children, among other topics.
Wow, that anonymous individual really knew a lot about Danny Brown's public face. That's not the point. The point is this, and I've written about this before – there is so much hatred in this world and it is exacerbated by anonymous cowards.
My friend and peer blogger, a Muslim, was attacked in comments and had her blog pissed on by others. She survived and is speaking about it in some circles while I elevate it beyond her community to share that there is blogger abuse. Anyone and everyone can fall to the horrors of identity theft; this person took it a step further and became Danny and soiled relationships for many unsuspecting connections.
Danny? I'm so sorry your personal life was subjected to this hatefulness. When your lovely wife is included and your babies are also, it becomes more than just hackers dinking around; it becomes a situation for the internet police to track this "shitidiot" and "douchecanoe" (to use two of Danny's faves) and blacklist the heck out of him or her.
I wasn't around Sunday night to support Danny, but a boatload of his friends were. And, so, I'm showing my support right here, right now with 'raderie in the hopes that this jamoke will get a comeuppance.
XO, Danny Brown.