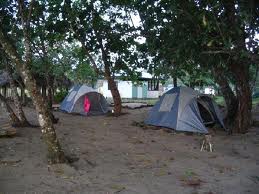 In our first post in the series on What is Influence, I presented three views from three influential people. Comments suggested each are saying the same thing, and yet, the pathway to defining influence is rocky (just like that journey to define public relations, if you recall). This week, I'm running a series of ponderences (I coin words) from a variety of Tweeps, and I thank each of you who has lent thought, time and writing to contribute.
Rachel Minihan is owner of Purple Phone PR, and I love how she writes her thought process in plain speak for us all to nod and ponder and agree (or not):
Well, I guess the thing is that the definition already exists, right?  According to Websters, it means "the act or power of producing an effect without apparent exertion of force or direct exercise of command."  Let's skip right on through the last part of that definition, because that's essentially what social media IS – you throw your idea out there and see what comes of it.  You don't FORCE people to hear or experience it, right?
That leaves the phrase "producing an effect."  Yesterday, I was certain that this meant an action had to result. Now, I wonder…does an effect have to be an action? Can it just implant an idea or a feeling?  Is one (action, thought, feeling) of greater importance than another?
This made me decide that I really didn't know what the word "effect" meant (despite having used it a billion times in my life!).  Looked that up.  It actually means that it CHANGES the person or thing in some way. Ahh…so to influence something you have to actually change it!
Back to social media–How do we figure out if someone was influenced? How could we measure if they had been changed in some way?
The first thing that comes to mind is sentiment. "They" already measure positive, neutral, negative sentiment. Honing that a bit more could help; for instance, if I RT something without comment, that would be one thing: it simply shows that I found it useful enough for others to have it, but not something that really resulted in me being changed. But, if I added "this made my day" or "gosh, I needed a kick in the pants!" or "Wow, I never thought of that,"– it would indicate the tweet had changed my perspective.
What's tricky are the "who you know" metrics, right?  Because on one hand, if you know more people, the POTENTIAL for offering greater influence exists.  But it doesn't necessarily mean that you are influential.
****************
Following Rachel's personal-brainstorm banter is Brian Ellis. He provides a nice counterpoint to Rachel – she of the esoteric-ness of influence, and he of the analytical measurement (remember when I said there are two camps?).
Brian Ellis is with Anocial Social Media:
Social media influence is the ability to inspire people to take action. We see this in simple forms with people like @GuyKawasaki and @mayhemstudios. They have a certain amount of influence shown in the sheer number of RTs they receive; that pertains to Twitter alone.
With Klout, I think that they are taking too much into consideration. They are trying to average out a score based on the "big two," Facebook and Twitter. I feel like those are two separate entities. Tracking measurement for either is very much the same, but they are very different platforms with very different demographics. I think each platform should be measured separately and then can be put side by side to give you an overall feel.
That's what all this really is anyway; it's all about the feel. No matter what the numbers tell you, and as long as you are progressing, it really is about how it "feels" to you and to those you are putting your message out to.
I think that effectively measuring your influence must start with a decision as to where on the web you want to hold influence. Listen to which people are talking about you, and what they are saying; basic ROI will give you plenty of insight into your level of influence. Look at the simple things, like how many people have subscribed to your RSS, and it will show you in simple terms how influential you have become.