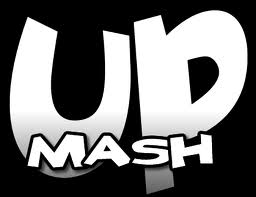 I've been exploring how to define public relations in the last several weeks. The discourse leading to this is all on the blog, and I'm not the only one grappling with the crisis of identity in our profession. Others have been down this path already (Canada, Australia and some in Europe); however, that doesn't mean we can't continue the discussion and find some peace knowing this grassroots effort will create the 'raderie we need to fight the bashing our profession continues to receive. While it may be an exercise in futility, it's so top of mind to me; I cannot leave this alone until I give it the college try. Join me?
Here are the columns leading to this one: Proposing a Plan to Define PR and Who Is PR (in which I try to credit everyone on the radar for helping further thought). To get this post off to a solid start, I spoke last night with Heidi Cohen, author of "31 Public Relations Definitions" as well as "Where Does PR Fit In Your Company?" She gave me permission to use her highly popular blog post (31 flavors of PR) and grab the key words from each definition and position them into a chart.
No credit beyond the link to her blog is being given to anyone for these words (I did that already in Who is PR, link above), and many of the wordings were repetitive from one definition to the next (in Heidi's  post). In addition, What Is PR? on this blog provided a host of definitions from my colleagues that I've also incorporated into this exercise.
As promised, this is a mash up.
In attempting to strategize the best approach, I think we should tackle in phases. I took all the action words to describe what we do and added to a column. This amounted to four pages down a column. Next I tried to consolidate; however, that didn't make the list too much shorter! How we define PR is exactly what Heidi presented…there are hundreds of definitions!
Here's the list with my first cut to shorten repetition. Perhaps you can identify the verbiage you think best explains the action orientation of public relations…do you think a number ranking is the best approach to whittle down? Perhaps your top five listed in comments?

Communicating messages
Building good relationships, image
Measuring value
Measure impact of services and tie to strategic business results
Align communications strategy with business goals
Develop strategies that engage audiences
Effecting desired behavior; effect positive change
Planned process to influence public opinion
Builds visibility and creates favorable impressions
Mastering human connections; making a heartfelt connection
Manage, facilitate relationships
Championing "joined up" approach with marketing, digital, traditional PR and social media
Obtaining favorable publicity
Influences and shapes company image, reputation, brand perception and culture
Art and science of talking to the right audience in the right voice.
Crafts an organization's message(s)
Build communities, engage and discuss
Give voice to worthy projects
Promoting and fostering positive awareness
Create, distribute, disseminate messages/communications
Increase positive exposure
Understand, develop and nurture strategic relationships
Influencing public opinion through communications
Managing communication. Creating content, networking and engagement
Achieve common objectives: credibility, thought leadership and influence.
Managing and shaping public perception
Building mutual understanding and maintaining reputation
Strategic discipline integrated with marketing to achieve business goals
Complements integrated marketing with measurable results
Helps companies create and build their brands
Defining and communicating a company's narrative
Build communities, engage and discuss, and give voice to worthy projects
Leveraging communications strategies to establish a market position
Intersection of content, social technologies and marketing focused multichannel messages that make a difference, as well as generate a profit in ways that matter to customers.
Provide clarity and insight
I'll provide my top five after y'all and add them to comments once someone gets a moment to review. We'll noodle on this through Friday (tomorrow) and then try to hone it to a shorter list. If you have suggestions for a different way to tackle this, I'm all ears! Thank you in advance!
(image: postmusic.org)