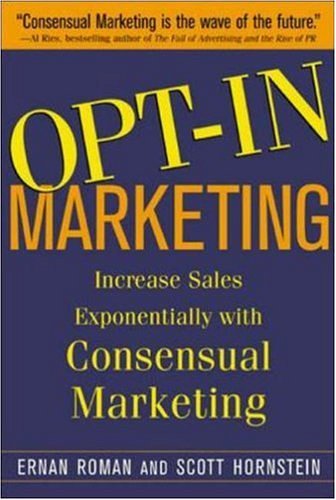 Direct marketing could be called dead like so many other things since the disruption in technology, but it's not. In fact, direct marketing as strategy, not tactic is also smart marketing. That keen statement comes from one of the most influential marketers in integrated today, Scott Hornstein. The reason I know this to be true is due to the fact that Mr. Hornstein is our very first featured guest on The Heart Of Marketing podcast with John Gregory Olson and me. You do remember I launched at podcast in February, right? We've taped about 34 episodes already, and it's tons of fun. Thank goodness John does the editing because, well, just because.
What are your views about direct marketing as strategy?
When you think deeper about why that's true, it's simple to comprehend — no one should be doing direct marketing as a one-off marketing tactic. Direct, like social media and content marketing, is part of integrated marketing. And, Scott is one of the biggest influencers of our time in integrated marketing. (I already said that, but it bears repeating.) For over 30 years, Scott Hornstein has worked in all phases of marketing strategy, research and implementation. His customer relationship methodology emphasizes respect and trust in all forms of marketing, and promotes consensual relationships between marketers and their customers to maximize customer satisfaction, retention and lifetime value.
Direct Marketing As Strategy
In this episode, John and Scott talk all around the world of direct marketing and answer the top-of-mind question — is direct marketing dead? Because Scott hails from the intricate world of B-to-B marketing, he is fully aware of the critical importance of direct marketing as strategy and as the root of content marketing. Scott's work is with a broad population of CEOs of Fortune 100 companies. During his work at his firm B2P Partners, he says the journey toward a purchase decision plays out directly in content marketing.
So should marketers engage consumers and prospects with cold email campaigns sent with no prior relationship, engagement, opt-in (I just bought mine) or other? The answer, we already know, is NO. One-off email campaigns are ineffective. That's why Scott shares more on the integrated requirement of direct marketing blended with all the rest of the branches that make the tree.
Network Of Me
Here's my biggest takeaway from this episode on The Heart Of Marketing, and if you don't listen closely to Scott, you may miss it.
Marketers need to learn 'how people learn.' What social media has wrought is the 'network of me.' Think about that! Each of us is a spinning atom on a self-trajectory in our chosen channels and devices engaging without a plan for the next best thing. To get consumer attention, direct marketers need to embody the consumer; become the consumer; engage like a consumer. There wasn't time in Scott's 30 minutes with John to dive into those concepts deeper, but if I were to get Scott 'on the horn' (get it?!), then I would want to ask those questions to hear the answer a thought leader gives on our journey forward in integrated marketing.
While we're waiting for more from Scott (there's another episode upcoming), John did ask a bunch of questions which enabled Scott to show his true colors of knowledge:
What role does the CEO play in purchase decisions?
Are people on board with the new way of thinking in the marketplace to be measurable and accountable?
Is direct marketing and email for old people and dinosaurs?
How do people learn today?
What is the 'network of me'?
How do new ideas penetrate?
Be Our Guest On The Heart Of Marketing
On the Heart Of Marketing podcast, John and I always seek that deeper level of marketing. We prefer not to review apps and channels on their own because a deeper dive to understand the heart of the matter is so much more enlightening. Do you have any ideas for topics you'd like us to explore? Right now, post a comment below with your question, or you may do an audio question from John Gregory Olson's website here.
Download The Heart Of Marketing podcast on iTunes or Stitcher Radio and please subscribe! May I be so bold as to ask for a review, please? Everyone loves reviews; it's Internet coin.
Episode 029: The Heart Of Marketing