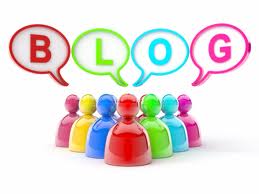 Heidi Cohen wrote a thoughtful, tip-oriented post today in honor of Stephen Covey, one of the most incredible business writers of our time with his popular  book, 7 Habits of Highly Effective People. Heidi featured each habit from the late Mr. Covey's book and then provided an actionable blogging tip alongside.
Here's Habit 5 along with Heidi's blogging tip taken exactly from her blog that appears in my mail box:
This Habit 5: Seek first to understand, then to be understood. Start by taking the time to truly listen to others before jumping in to get your point across. Consider what the individual is trying to say, not how your experience relates to the incident at hand. Hear what the person is saying to be respectful and caring. Actionable Blogging Tip: At their heart, many blogs are started to communicate an individual's perspective on an important issue to him or her. Yet, as its readership increases, the blog's "ownership" is transferred to its community. This requires bloggers to listen more carefully to the issues upon which their readers are focused and to contribute useful content on those topics. This is best accomplished through the use of blog comments.
This tip got me thinking more than the others she offered – "Yet, as its readership increases, the blogs 'ownership' is transferred to its community."
Has this happened to you as a blogger; does your community control or influence topics you write about based on comments?
Here's where I'm stuck about this…on a few occasions I've been able to glean a follow-up blog post from comments; however, the comments squarely originated in a post I created with my thoughts driving the community to think more provocatively about an issue.
I wish the comment section would drive topics; then, I'd not need to think about what to write on each week. I'm wondering, too, if Heidi gleans topics from her community because she writes such amazing content always relevant and full of teachable tips? This likely works for her type of blog where she is such an expert and knows the content she writes begets questions from her community that thusly drives her to dive a bit deeper into the topic.
So, Soulati-'TUDE! community, I'd love to hear your thoughts! Do you glean topics from the comment section of your blog? Does your community ask for actual topics for you to cover, or do you take inspiration from a comment and then write about it?