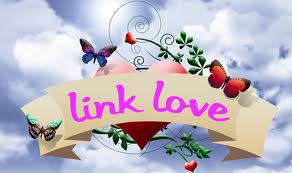 There's an aspect of blogging rarely spoken about, and it's a pretty influential component. It's link love. You can have a blog, but when your links to other sites, sources, and blogs fall short, the content may be sub par in the eyes of a few.
One person stands out in my book as being tops. She shares link love all the time, and moreover, she hunts for the best complementary content to push her message. It's guaranteed that her fastidiousness will produce extra citations you've likely never seen before. Davina Brewer at 3 Hats Communications, is about whom I speak. Check out her blog here, here, and here.
Neicole Crepeau recently launched Friday Fives; a series during which she interviews people on a topic, and they offer five tips. The link love is high-end for all involved, and Neicole is ensured of more traffic to her blog.
To be consistent with links, it takes time. I know I'm guilty when I'm strapped and sometimes will just put the main domain name of a site rather than dive into a blog. That's just my laziness, too. Or, I'll easily ad the Twitter ID because I don't have to go and hunt.
I've noticed, however, that when I do take the time to seek out other sites to enhance my message, then people who comment often acknowledge with a "thanks for all the back links."
My friend John Akerson is good for that; I know when he's reading he's all about what's behind those links. Ray Andrews challenges me, too, when I'm writing, and my readers are always creeping around in my mind when I produce an article.
Earning that recognition for your content (when it's linked to from others' blogs) takes time, consistency, cadence, voice, relevance, and confidence.
Have you ever considered how cool it is when someone takes time to search your blog looking for just the right content to add to theirs? It makes me beam, and I vow to do more of that for you.
(Now, how long did that take me? 90 minutes to add all the links and 20 minutes to write the post.)