This is a pse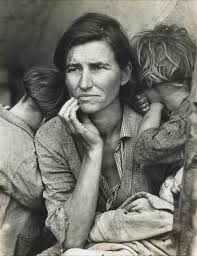 udo guest post pseudo intended for Lori Gosselin's blog, based on her post yesterday, "Despair, How to Carry On." After I so boldly suggested I'd like to write a guest post based on her article yesterday; and I pseudo invited myself to do that in comments; and Lori politely informed me there were many other peeps who have been in her community longer (so get in line, Jayme);  would I like to post something around Christmas? (I politely responded, "What came over me…sorry…what was I thinking; no thank you.")
Because the inspiration struck me and I couldn't wait for Christmas; I need to get this out of my head and in to yours for all to feel.
There are people who acknowledge life's pathway and the obstacles on the journey. In fact, behind every blogger, there's a personal story. Did you know Danny Brown tried to kill himself? Did you know Gini Dietrich was raised as a Mormon and had her bicycle tire tapped by the front of a car while biking over the weekend? Did you know that Shonali Burke has strong family values and features her parents and grandparents frequently on her blog? And, Michelle Quillin is a youth minister who adores her husband and business partner, Scott?
These are the things we're permitted to see, and the things that remain private are the most powerful stories of all. Lori's story about despair and how we pick up the pieces each day to carry on struck a chord. I begged her in comments to find me anyone who hasn't despaired in life – whether from illness, death of a loved one or friend, loss, or just plain depression.
When I was in the dregs of despair, it was a black time. There was no end in sight; I lived in fear for what would happen, and I let ignorance and negativity control my every waking moment. There were times when I'd break down, sobbing uncontrollably until, spent, I was able to pick myself back up and carry forth.
For anyone in despair, I offer you this:
Never attempt to look for the light at the end of the tunnel; just look forward to each passing hour and get through one day at a time minute by minute.
When you seek support from others not living your situation, understand there is only so much other people can manage. Know you need to focus outward on them; ask after their health and family, and you'll feel so much better.
Count your blessings. There is ALWAYS someone in worse condition than yourself; trust me. Such individuals are not hard to find, you're just not looking beneath the surface.
Ask for help from Above. You may pray to whomever or whichever Supreme Power who guides you; it matters not. What matters is that you're giving it up, releasing it for another to manage.
Find your inner strength and work daily on making yourself powerful; rise above others' anger, hostility, and return that with kindness, generosity, and a smile. It won't work until you truly let go of your own negativity, and then the pieces will slowly fall into place.
Write, write, write. Release all the bitterness and agony onto paper. No one needs to read anything; it's for your benefit and no one else. If you're letting go or closing a door, then burn the papers in a camp fire and free your spirit.
As I write this, the tears spring and flow. You see? For all the intensity of personality you get 99 percent of the time, there is 1 percent called sorrow that pops in and out when life's obstacles burden. For me, I remember those downtrodden days and how they shaped me into a Goddess Awakening. I was meant to be on that path, and for all its agony, I've been given more gifts.
I listen well, I love you, and you're my friend. Do you need me? I am here.