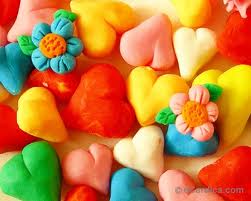 "…once you articulate how success will be measured, everybody tries to game the system so that they are measured in the best possible way," said Clayton Christensen, Harvard Business School professor and co-author of, "How Will  You Measure Your Life?"
Here's one man who, in the last four years, suffered a heart attack, was diagnosed with cancer and had a stroke which caused him to learn to speak again one word at a time, is the embodiment of inspiration and how we need to forget about the pay check and live with a loving heart.
In my home, I'm teaching Kidlet to "live with a loving heart." Each time she shares a fifth-grade drama story with me, I inform her to focus outward, live with loving heart and be kind.
Clayton Christensen is using theories from his new book in business school so that his students can find happiness and integrity. He shares the following, extracted from CNN Money, October 2012 in The Money Interview, "How Should You Measure Success? Management Guru Clayton Christensen Says To Total Up Your Relationships, Not Your Pay Checks."
What's below is an extrapolation from the article, so I alert you. I am so enamored of this interview and this man's amazing heart (at Harvard no less!), that I had to put it here for you, too.
Clayton Christensen says, "I believe that the source of our deepest happiness comes from investments we make in intimate relationships with our spouse, children and close friends.
There's a big difference between motivation (in the workplace) and incentives. Many of the factors we think will cause motivation, such as fair pay and a good manager, won't make you love your job.
The things that really make our careers are almost always the opportunities that inadvertently arise. We need to have a better balance between a deliberate strategy and staying open.
The satisfaction you get from investing in other people stays with you your whole life.
Be impatient for profits (in business). Get to market quickly as you can with the least money possible to figure out, "Does this strategy work, or do I need to tweak it?"
The more I focused on the problems in my life, the more miserable I was. Every day of my life I need to find somebody else who I could help to become a better person. Once I started to reorient my life in this direction, the happiness returned.
The most important piece of planning for retirement most of us need to think about…is, 'How are we still going to orient our lives on helping other people become better people?'"
My Thoughts
This interview moved me so much I immediately sat down to write. This man, "arguably one of the most influential thinkers in management today," has put his personal health crisis into constructive teachings for others to create a legacy based on helping others succeed, focus outward and not engage in self pity.
Each of the bullets above, extracted from his interview in Money magazine, are solid reminders and counsel for each of us to look within and determine if narcissism or nurturing control our way of life?
And, please do find and read Peg Fitzpatrick's blog posts I've included here. After I wrote this piece, Peg's post on Happiness Jars appeared the next day; talk about good karma in support of my happiness pathway. For me, the word, "happy" is elusive. I never know how to answer it when someone asks me whether I am, so I never do. I skirt it. The bar is so high, the expectation so fierce to be "happy." What about you? Do you answer that question with a resounding "YES?" Can you?
Related articles