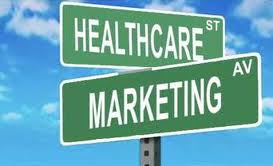 Since 1984, Jayme Soulati has worked in health care communications with academic medical centers, health care industry associations, pharmaceuticals, foundations and not-for-profits, physician practices, and alternative health care.
The health care field is changing due to mobile solutions, social media, and consumer longevity. Companies are challenged to compete in new ways while consumers become more educated about their own health.
When you engage Soulati Media for projects or long-term work in this arena, you get a seasoned practitioner with years of expertise in traditional and new marketing. Give Jayme a call (see below) for an initial conversation.
Services offered in this arena include (sample):
Magazine and newsletter writing
Brochures and marketing collateral
Media training for executives, physicians
Social media training and coaching for physicians and marketing departments
Strategic planning and execution of media relations, community relations, and physician relations programs
Chief marketing officer duties in acting capacity for physician practice and alternative cardiology clinics
Social media planning and execution
Trademarks with U.S. Patent & Trademark Office
Website development and copywriting
Graphic design and creative services
A partial list of health care, diagnostics, and life science organizations Jayme has represented includes:
(providers of EECP treatment)
(online Medicare supplement insurance)
American Hospital Association
American Society for Hospital Human Resources Administrators
Hahnemann University Health Centers
Methodist Medical Center, Peoria, Ill.
University Health Consortium
Miami Valley Medical Center, Dayton, Ohio
Premier Health Partners
Rush-Presbyterian-St. Luke's Medical Center, Chicago
Dade Behring
American Pharmaceutical Foundation
American College of Foot and Ankle Surgeons
Motorola BioChip
To reach Jayme, please call 937.312.1363 or complete a