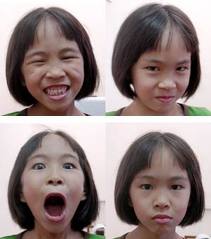 Or, better yet, how do you feel about your blog?
This blog post has been under re-write in my head for two days now.  I've gone back and forth with how to present this as I didn't want it to feel like I was complaining, depressed, or other. However, there's something about blogging that's hard to ignore – it's your personal psyche that can get in the way.
Think on it…if you're having a rough go, the tonality of your blog shows that. If you're ever depressed, your words feel that way, too. It's a good thing I didn't publish yesterday (because my good friend Jenn Whinnem saved me with a coolio expletived blog post and title) because my exhaustion with two months of construction and a make-shift desk on a concrete slab with drywall dust for lipstick would've hindered the presentation of this content.
I'm not sure I still have this right…but, let me try anyway and see if this makes sense:
I wrote a post awhile back "Social Media, We're All Talking to Ourselves," and it got some positive and negative commentary; in fact, I got a slap to the hand. It was written when I was in a downtick of sorts, and that post mirrored the character of the day.
When I look around and dissect my social media experience, I see a peer group of highly astute people adopting and adapting to the next big thing in social. Everyone is jumping on board the Klout, the Quora, the Empire Avenue, the Evernote, the TED, and the everything because it's what we do – we strive for that excitement and knowledge and thirst. But, where are our clients and those we serve? They're way behind, still pecking away at "What is Twitter?"
Recently, Aaron Sachs wrote a similar post on his blog at SymplySocial, "Social Media Consultants: Are We All Just Preaching to the Choir?", and he suggests that social media may not be as accessible to those not on the leader board. I was eager to read his take on how we all dance to the daily evolution of social.
About Blogs
There are industrial-strength blogs that feature every single bell and whistle with the most amazing design and wow factor. There are blogs done on free WordPress templates, and there are blogs still being published on Blogger, and WordPress.com sites. Although content is still king, it's really challenging not to look at the A-list bloggers and then take a look at your own blog; this action can produce somewhat of a deflation in spirit.
What we bloggers need to remember is that there are those who thrive and strive to present the latest and greatest app, tool, game, concept, and more. I suspect they have oodles of time (Gini Dietrich wrote she spends 40 hours a week on Spin Sucks, and she just moved into the Top 40 of the Ad Age power 150), many peeps working to find angles and produce content, and a crack IT team to manage the back end. (I don't know for sure, but I'm guessing…not assuming…guessing.)
I'm now going to speak to myself in a public forum:
Jayme, you are one person with a full client load and client service comes first. Learning the technology of social media has always been my obstacle, yet the yearn to learn is my curse and blessing. It's OK to have a blog that speaks to people and strives for warmth with welcome reception for all types of people. It's wonderful to publish a blog where people who are shy, who don't often comment feel comfortable stopping in. It's OK not to be amongst the leaders every day, for what you deliver in content comes from a passionate place and striving for that sense of community is a goal that should never be forgotten. Remember not to be mechanical, because when that happens, it's time to stop.
As said, I'm not sure I'm making total sense…it's so easy to look around and want to be like Gini, like Mark, like Danny, like Griddy, like Jon, and like Sarah. But, you know what? It's OK to be like Jayme, too ( Jayme).
(Image: ValueBookShop)