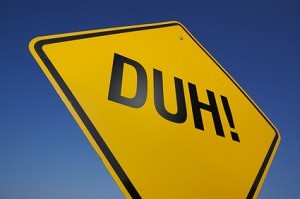 Everyone has varied experiences when they get a new device. For me, the only device I've never had issues ramping up is Blackberry smartphones. I got a Motorola Droid from Verizon, and my client's email never worked; I stopped trying (Verizon couldn't help me).
A year ago, I tried the Samsung smartphone and email was intermittent and battery life horrible. I reverted to Blackberry and was happy until recently. I decided to turn in the Blackberry (due to RIM's recent global outages for email service) and try the iPhone 4S.
Synching two POP3 email accounts and one Gmail account to the iPhone has been an experience of ultimate frustration. As of this writing, I am still waiting for help on how to configure my client's email account (which I absolutely must have) on the iPhone 4S; I was finally successful after five hours Saturday installing my primary business account (in addition to six more hours on this).
As said in the first line, everyone has varying experiences of success, so this story may not hold true for you; however, because this has been so challenging, it's my duty to share and hopefully head you off at the pass with a solution rather than go down the ravine as I did.
Backstory: Migrating to iPhone from Blackberry
I'm going to recount each step I took to get to a solution, and you may wish to skip ahead to the juicy answer –whichever is best for you. I'm hoping I can help; here goes:
1. Gmail is easily installed in iPhone within two minutes; no problems. I believe Yahoo goes easy, too.
2. When installing a POP3 email account that works with Outlook, choose "other" on the iPhone under settings, mail, set up account.
3. When I installed my two accounts, I was able to get a few emails for a day. Luckily, I was near my PC all day and could compare what I was missing. I only received 10 percent of my emails on the iPhone after my first installation.
4. I returned to AT&T where I got the phone, but the salesman couldn't help me.
5. Saturday morning, I began my quest for help via Twitter and Facebook. Thanks to Michael Schechter, Gregg Morris, Jenn Whinnem, Erin Feldman, Ray Andrews, and a gentleman from Malaysia for offering major support, tips, and interest in this problem.
6. It was suggested that I do a hard reboot, delete the accounts and reinstall them and look at push technology (which I had no idea about).
7. I did the first things first and at the same time issued two trouble tickets to the web hosts for the POP3 accounts; I had no idea they would be working weekends. I use ChiHost for my business and Successful Hosting for my client's account.
8. The push thing was something I didn't know, so I went to a Mobile Mail website and talked to live chat support. I thought this was my solution because the site stated all my emails could be combined, blah, blah. Turns out, it wasn't, because my email was not hosted with this company. Wrong turn.
9. I went to Apple support community chat and saw tons and tons of people with the exact same problems I was having – migrating from Blackberry to iPhone. The push technology doesn't exist on iPhone; it's more like a pull. When I sit with my Blackberry near my PC, Blackberry ALWAYS gets emails first, and then my Outlook brings them off the server. With the iPhone, that does not work; emails are not automatically pushed; and there are only settings for checking for mail every 15 minutes, no more frequently.
10. Meanwhile, the ChiHost support team sent me a response and said that Outlook settings on my PC had to match those of the smartphone. Ah-hah! So, I went through the motions of deleting the account and reinstalling it with the exact settings. Still didn't work; felt like mail was getting bogged down.
11. ChiHost was great; they said the following:
>>Turn off SSL or anything encrypted.
>>Use advanced settings and ensure ports match what's being used in Outlook. To know what ports you have for incoming and outgoing mail, go to your Outlook email accounts and click on your existing email. Go to "more settings" and "advanced." Check ports; often a default is 110 and 25, but another email account I use requires 465 and 995 so each host is different.
>>For the outgoing server, where it says optional user name and password on the iPhone; it's NOT optional! Add this information in there.
>>Where it says "authenticate" check "password."
11. I did get a response from Successful Hosting yesterday, but I missed it because I was mobile Saturday and emails were not flowing to client's email. I just sent them a response back to ask for the proper port settings for the client POP3 account on the iPhone (because the settings I added still aren't working). This has not been resolved yet.
12. I was told I get to upgrade my smartphone for my client, and guess what? I'm returning to the tried and true workhorse – Blackberry. I have to trust that RIM is going to get its kinks worked out because after this experience and everyone else's who took time to go to Apple for help (and didn't get it in the community chat), I have to think there will be a lot of peeps returning to Blackberry.
As for the browser experience? Hands down, it's iPhone. I have been simply amazed this weekend (not to mention the awesome Siri technology – astonishing, astonishing) with the speed, clarity, mobile readiness of this smartphone.
And, so, the moral to the story is this – ask yourself what goals you have for your smartphone – I'd suggest Blackberry if you want workhorse email dependability for multiple accounts, and I'd suggest iPhone if you want awesome browsing experience and you're fine with a Gmail or Yahoo email account.  Droid was not my favorite phone and Samsung a year ago – no way.
I hope this piece helps someone; goodness knows I didn't have the time to waste on this, but perhaps I'm smarter for the next time than I was two days ago. I bet you can add your smartphone war stories and other solutions to add to this list. I can't thank my colleagues enough who weathered this experience alongside and offered suggestions. Knowing I had that support was so helpful.