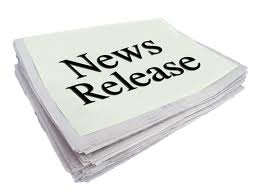 News releases are distributed in a variety of ways:
One-to-one media relations from public relations professionals to media
An online only news release distribution service e.g. PR Web
A traditional wire like PR Newswire, BusinessWire or Marketwired which also blend and distribute with online outlets
There are resellers of these services that may have a limited distribution or fewer bells and whistles. What's often a feature for companies watching the bottom line of out-of-pocket expenses is price. Resellers come in less than the primary suppliers; which features are sacrificed for price? It's hard to know.
In fact, it's hard to know the best recommendation any more for clients and companies. Recently, I was asked my professional opinion on the difference between the online only news release distribution service compared to the more traditional wire.
I'm going to try to provide thoughts via an in-depth analysis of metrics from a very recent distribution for a client. Keep reading to hear my thoughts and do add yours, too?
Prior to Google switching up news release optimization and requiring no-follow links for online news dissemination, there was a creeping practice of "SEO PR" where some professionals were optimizing public relations content for search marketing benefit.
Back in the day about three years ago, results for online news releases were fabulously successful and companies realized high traffic to websites as a result. Today, times are a bit rougher; there are hundreds of news releases issued every single day from a variety of platforms and channels.
The suite of outlets picking up news releases via online only distribution is impressive, but when you look closely at the outlets, they may not be the best places for the news, especially if the news is a niche topic for a business-to-business audience.
Metrics for Online News Release Distribution  via PRWeb (Actual)
57,489 impressions from a feed or web page
1,096 reads — number who loaded a full version
49 interactions — clicks, download, forward, website interaction
109 online pick up
When you examine the outlets that picked up the news from the traditional wire, they are more popular news sites with a slew of broadcast TV websites, daily papers and business journals.
(eReleases report says it distributes news to 5,900 websites and traditional news rooms with 1.5 million views of news releases; PR Newswire says it distributes to 200,000 media and 8,000 websites.)
When you look at the data only, the online distribution service wins  by a long shot; but, are numbers always accurate? No, you need the interpretation, and that's what we're trying to do here; but, there's a missing link.
Website Analytics Required
When a company is putting news on both the online only and traditional wire service (with some online outlets, too), the best idea is to do a split test with a link on one of the services or a different quote and a different link or quote on the other distribution service.
Also, understanding traffic to web pages via Google analytics or Clicky is helpful and rounds out the picture. Without incorporating these data into the full analysis, it would be hard to determine which distribution service is better.
Pricing
PRWeb has five levels of pricing from $99 to $499 depending on whether the news is a multi-media news release with images and video or merely an extremely basic version.
PR Newswire is a membership service and members receive pricing accordingly. This service, however, is the absolute top of the line with all the real and required services publicly traded global companies need…and more.
eReleases is a reseller of PR Newswire and they do a great job. They have tiered pricing, too, with a "personal publicist" service.  I use them often for news distribution on the PR Newswire. The difference is you don't get everything PRNewswire offers, and the price reflects that.
Marketwired phoned me yesterday to inform me more about its 10 vertical distributions with emphasis on the Associated Press
What Is The News
To make a determination about which service to use, professionals have to analyze the news. Here's what I'm talking about:
Is the news national, breaking news?
Is there a time element to the news?
Is it specialty niche news that appeals to a specific segment?
Is it for trade media in vertical markets?
Is it business-to-business news or consumers with wide appeal?
Is it regional news to a smaller audience?
Does the news tie in with a seasonal event, current event, or trend?
Is it oriented to research supported by evidence, proof points or data?
Is the news investor related for a publicly traded company?
Is the company a startup, corporation or non-profit?
Is the news global? Should you launch simultaneously on several continents?
Knowing whether the news is important enough to warrant national distribution is the responsibility of the media relations professional. Media relations professionals will also know when to use online distribution only, wire service only, or both.
Best Analysis
So, with all of the above which doesn't clearly or definitively point to one over the other, the best analysis is frequency. In order to understand which distribution service may provide best results, then consider this:
Get five news releases out the door using both services
Ensure the news is valuable and more hard hitting
Analyze results from reports and compare data side by side
Incorporate news content into that analysis, too
In My Professional Opinion…Taking into consideration all of the factors above, here is my professional opinion about which service provides better opportunity.
The answer is very lawyerly — it depends.
1. Look at the quality of the news
2. Determine who should get the news
3. What is the objective — traffic, views, clicks, earned media
4. Incorporate analytics from start to finish
5. Distribute five to seven news releases and do a comparative analysis
6. Review the metrics and conduct your analysis