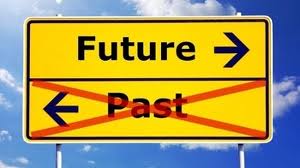 It's time to have a retirement party and bid the glory days of Twitter so long. It was a good run. We made a lot of connections, met peeps IRL, bantered, and did a bit of business. It was the first check-in in the morning and the last check-in late night. It's where blog jacks launched, and 'raderie was born. We survived a recession on Twitter, and together we kept the ROFLs and LMAOs and LOLs rolling in the stream.
The Twitter Glory Days
Twitter used to be the gathering place for anyone who was anyone. Actually, let me rephrase that — Twitter used to be the gathering place for anyone who was no one! Twitter made us someone. It built our personal brands and the frontrunners, self-professed Twitterholics like moi, lapped it up and enjoyed the ride. We all launched about 2009, and didn't know what we were doing, so we did anything. In these archives, you'll find a sheep video with Danny Brown and Dino Dogan. It's a gem, a keeper, and only the old timers know of it!
We shared posts, we had Twitter chats, we had #FF each week and people followed like they were supposed to. Blog posts got shared and people stopped in to read and comment and stick around to comment some more.
Connections were made and plans happened to meet IRL at a variety of conferences. People met, laughed, drank, ate, and stayed connected.
Triberr waltzed in and shook up the blogosphere in 2010, and we adjusted anew.
Something Happened On The Way To The Forum
And, then something happened…Twitter got serious about an IPO and mergers and acquisitions by the biggest players got people thinking about monetization and commercialization.
Sponsored tweets happened. Celebrities happened. Corporations got the Twitter bug. New companies jumped on board. Everyone began to tweet around the world.
What was lost in that ultra growth phase Twitter experienced can never be resurrected. Each of us in the know knows.
What is still for sure, though, is that the brands created then are still around in the stream. It's so cool to see. Last night I caught up with my stream and saw a familiar name from five years ago, still tweeting true to form. Made me feel still at home.
Used to be I'd worry when someone disappeared from my stream. I'd start a tweetathon with my stream to ask if anyone had heard from the MIA. Eventually they'd surface and I stopped worrying.
Today, I no longer worry because I seem to be the one taking more of a back seat. The stream is littered with an echo chamber of content some of it schlock and some of it good stock. Personal tweets are a rarity in the stream, and I have to say it's what made Twitter Twitter.
Sayonara, Twitter. We'll always remember you.
Related articles