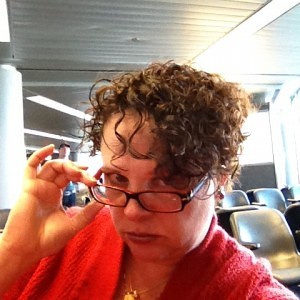 Back in the day when I was a whippersnapper in Chicago's PR agencies, the lament was "we weren't getting a seat at the boardroom table."
Fast Company landed on my desk several days ago; I devoured the cover story, "Social Media Is Sexy (kinda)." It features "38 ironclad rules (sorta); 18 (uncomfortable) truths); and 6 can't lose secrets (you wish)."
From the tone of the headers on the cover, insert tongue squarely in cheek.
Turn to "Insider's Secret No. 5 — You Hired The Wrong People." (The strange thing about these pieces is I can't tell who wrote them; no bylines at top or bottom of articles.
At any rate, this writer says "To be a good social media person at a brand, you have to have a background not just in digital or marketing, but also in your product. There are so few people with that blend of experience.
And…
"People are always shoving social into marketing, or they're shoving it into digital. It's actually all this stuff: It's marketing, it's digital, it's creative."
AHEM!
Dear Mr./Ms. Fast Company Insider Secret No 5 Author:
Public relations practitioners are highly qualified to manage social media. We know the product inside and out (that's how we promote it); we are content marketers with better than decent writing skills; we're creative; we are strategists; we are also business people; and, we have a keen interest in the bottom line — you know the ROI and analytics of it all?
Kindly include PR in the future when writing about social media wherever your tongue is.
#ThatIsAll,
 A Credible PR and Social Media Marketing Practitioner
So, PR, are you getting a seat at the social marketing table? Or, are our sisters in related disciplines getting all the glory?