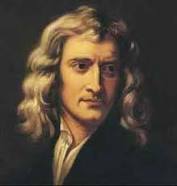 If you've kept abreast of news about national business media of late, you'd know a few are on the auction block while others are undergoing close scrutiny about revenue and future performance. Still more venerable brands are splitting partnerships.
What does this have to do with media relations, the arm of the public relations discipline oriented to earned media – getting stories to appear in news outlets based on the strength of clients' news?
It is turning the entire media chain on its head; let's take a closer look:
National media need owners with deep pockets.
Business leaders in the executive suite are leaving in droves.
Journalists writing for the publication know their necks are on the chopping block, too.
Editors are trying for business as usual, while crooking the head over the shoulder to see what's coming.
Media relations experts who have built strong relationships with these business reporters now find these relationships drying up with uncertainty and the inability to say "maybe" to a national news story.
Clients who shell out oodles of retainer fees to agencies that promise results by way of earned media now may be seeing less positive confirmed responses about media relations projects.
I bet you didn't know that Newtonian theory applied to national business media and PR did you? For every action there is an equal or opposite reaction.
So, what's a guy to do? I'm just going to come clean and say, "Run, and take cover!"
Forbes is for sale. Fortune is splitting from CNNMoney.com due to a Time Warner divestiture, and Bloomberg Businessweek is under review in spite of its new found success being owned by Bloomberg Media. Time, Inc. is seeking new ways to improve its bottom line while Money magazine is also part of the split from CNNMoney.
Why The Shift in National Business Magazines?
The reason is quite simple; digital. Advertisers are truly hungry for more reach for the dollar, and the way to make this happen is by making websites work on higher digital scale than in the past.
Everyone knows how critical advertising revenue has been for journalism. It's the elephant in the room. With native advertising now playing strong, business media executives are becoming hot commodities for this expertise so magazines can strengthen revenue.
Online publications designed for smart devices create opportunities for media to build new ad streams, too. If these, sometimes archaically thinking executives don't get on board with digital and online publishing, then opportunities are weak to maintain a healthy bottom line.

As a public relations marketer, I subscribe to about 25 different news outlets and other magazines monthly. The majority come via hard copy to my door because the deals I get are too good to pass up; something like $10 for the year with a gift subscription. Sadly, I've seen the 'zines I rely on get thinner and thinner and then consolidate with sister publications. So, this shift in media is not just happening with the national business press; it's happening in the verticals, too.
Media Relations Professionals
What this means for we who pitch media is the need to absolutely be on the money with stories reporters can't refuse. Have you ever seen HARO lists of the queries reporters are seeking to write stories? They're so bizarre and unconventional I've nearly stopped scanning for pitching opportunities.
It's no wonder journalists are complaining every more forcefully about we who pitch stories. If you're being paid by a client to pitch a story regardless of whether there's news value, then please push back on the client and take a look at other ways to get that story some air time.
It will save your reputation; trust me. Meanwhile, media relations and public relations professionals need to get more creative and identify outlets, content marketing strategies, and other communication vehicles to share client news.
Because we come from a creative profession, this shouldn't be too hard to do. I would look to content marketing and digital marketing as an opportunity to get some creative legs on client stories; it's the next big thing in PR.
Related articles