Bulgaria, Sweden, Thail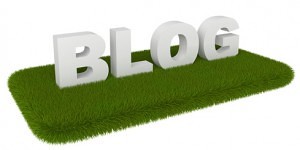 and, Canada, Australia, Romania, France, Costa Rica, Lebanon, Hong Kong – these are the countries and regions most on my radar each day I tweet, open a blog post, write a blog post, retweet from Triberr, and comment in others' houses.
The world is becoming smaller every day.
Which countries are on your radar? Have you developed the sweet relationships I have with peeps in each of these locations? Do you think you'd go visit that country and want to ensure you meet for an espresso or cup of tea?
I have to say, honestly, I have and I would. My tweeps notwithstanding from the U.S., the richness of culture and excitement I receive from these relationships I've developed are worthy of continuing on this path and this growth journey. Let me share a slice of my world with you and encourage yo u to put these tweeps on your global radar:
** Petya Georgieva, in Bulgaria, has invited my comment about PR and again today in a guest post. (Funny how I selected a similar topic today, eh?)
** A podcast I did with Jon Buscall of Jontus Media in Sweden about social media anything and everything via Skype was my second experience with this medium. I love doing these, and Jon is a master podcaster (and his accent is very sexy, but don't tell him). Jon shares that our first session was his most popular with listeners from all over the world. (That #RocksHot – did you know I engraved by iPad2 with "Soulati Media Rocks Hot.")
** On occasion Robert Dempsey and I Skype (he's in Thailand), and I see him on blogs everywhere in the States, too.  Robert #RocksHot in SEO and is ahead of the curve with social media SEO – the new buzz.
** My best pal in Ho ng Kong, Roy Grubb of WikIT and Topicscape is a  mind-map wizard. He found me first and early on my blogging pathway. (In fact, he's my "agent" and supports me all over Twitter).
** Have you met Leon Noone yet? He's my favorite Aussie curmudgeon. I love that man to pieces with his wit and dry humor. He's got experience beyond anyone I know, so make sure you put him on your radar.
** And, Kaarina D illabough is a lovely Canadian who writes with amazing thought, warmth and coaching style on her blog.
** Stan Faryna, writing from Romania, will take you on a wild ride with his emotional and inspirational writing. He keeps you guessing always and yet is so totally engaging and sweet.
** The Falchetto's, John and Ameena, each write their own blogs Expat Life Coach and  Mummy in Provence. Each is respected and inspiring for their life works.
I could give you more examples of others who are in my Globe Spotting Tribe on Triberr, but for starters, these are wonderful peeps who sit with me on the down low…or the QT… as they say. If you want to gain influence and enhance your brand in another country, then go to a blogger's house who works in another country. Simple. Develop relationship with that person and their community, and you'll begin to get invites to participate.
Who might you add here, please? We're always interested in learning more about peeps around the world who are rockin' it.