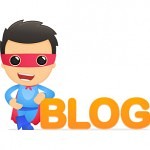 Have you noticed? Fewer and fewer comments are being registered on blogs all over the place. Most comment sections of blogs are like graveyards. Where we used to average 50+ per post, comments are down to a handful.
What Happened to Blog Comments
Triberr happened to blog comments.
Dino Dogan and Dan Cristo have done a miraculous job of automating blog sharing so that now comments happen right in the Triberr dashboard.
No one needs to come to your website any more. No one sees your calls to action in the sidebar of your blog any more. People are using Triberr commenting system, and they are reblogging others' content to boost traffic at the risk of authenticity.
I don't fault Triberr for its innovation; I knew that was the path and I also knew I would draw the line as a blogger and not take those extra steps at the risk of higher traffic.
Commenting systems like Google's and Facebook's and Triberr's have happened.
People put in a comment on each of these social channel comment systems and the comment appears on that channel. Engagement happens on that channel; no longer on the blog.
Pay careful attention to where you're earning comments. When you share a post on one of your social channels, more often than not, someone reads the post and then comments on Twitter or Facebook of Google+. All those folks who used to swing by are engaging with you in other places.
People are weary of all the content in their faces day in and day out. People are shutting down and turning off from others' content because there isn't time, and there is no obligation, and what's the ROI?
How To Get More Blog Comments
So, what's a blogger to do?
Do not become part of the echo chamber. Please find a new twist to amplify your good content!
Consider Cision's new Content Marketing Suite where you can do #SyndicationAutomation (I coined that hashtag) of your content. Your blog post can get automatically pushed out onto major national content platforms as "related content" much like how I use Zemanta right here on this blog.
With a click and an RSS feed, you simply push your blog content national and amplify. Traffic should happen, according to the case study I read about a company that is using Cision.
Write for Blogging Communities. My friend Mark Harai launched Blogger Beat, and he's got something really worth looking at. Ask me for an invitation to join forces with a bunch of professional bloggers seeking to capitalize on the power of numbers. You can also get a gig writing for industry outlets, too. Find your niche and get outside of your comfort zone.
 Do write compelling content. It has to be different than what others are writing. When you're a member of Triberr, you get to see who's writing awesome and who's writing stinky. Analyze that and change your game.
 Supplement your content with other content to fuel your lead generation and digital marketing. You need to write ebooks and decks and share those. You need to use List.ly and Clipsi and make a go of being creative with content.
 Video is critical. When was the last time you did some video and showed your face? It's tough, right? Who wants to look bad on camera, but we've all heard how important video really is.
I don't have all the answers right now. I've felt the sea change; have you?
What else should we all be doing to ensure we're putting our best word forward?
Related articles