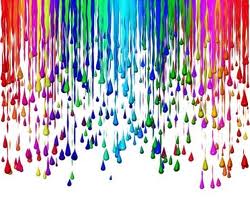 Anyone wondering where I've been? Yeah, me too. This blog is suffering from low-to-no mojo.
What excuses shall I share? Absolutely none; there are worse things in life; thus I shan't complain. But I can be upset with myself, mope around a bit, hit bottom, and crawl my way back into action. What I can't do is force the words or ideas because that's lame and everyone can see right through it.
What I will offer are several posts from others to help remind all of us that blogging is downright time-consuming, requires a steady stream of creative content and as Mark W. Schaefer reminded us this week — highly creative content. When we bloggers get down in the dumps, because I'm telling you, (sh)it happens, here are some wonderful reminders to weigh anchor and sail:
–Here is what Shakirah Dawud sent me by Rhonda Hurwitz, and it is a wonderful post, called Holy Blog Fail, etc., with many recommendations on where to find creativity. Rhonda also reminded me on Twitter yesterday "to spend time on things that make my topline healthy." (Indeed.)
–Ali Luke (don't know him/her) wrote How to Nurture Your Creativity; just read it and it's good basic recommendations.
–On ProBlogger, a guest post from Glen Allsopp of Viper Chill has other insights for bloggers to Re-Ignite to Get Their Steam Back.
–Here's some nonsense from the Creative Leadership Forum (and Harvard Business Review?) suggesting creatives should embrace failure but do it inexpensively…LOL…because it can be very powerful (yeah, like taking a downer for days).
–And, finally for today, here's the icing on the cake — to be creative, stop thinking about yourself. Yeah, I think I like that and will heed this counsel over all others.
And this, too, shall pass, right? (Please share your secrets to get out of the dumpster…)
(image: care2.com)