Sometimes the trivia and inanity pile up. Here are some observations I need to share. Anything goes — marketing, public relations, social media, and just plain old stuff.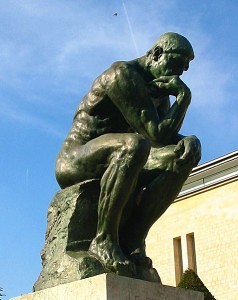 What can you add?
"Tectonic shift" is the new popular, overdone phrase. Where was the last place you read it?
Who is using mobile apps enough to warrant the price tag to develop and market them? Mashable says there are some 200,000+ mobile apps.  Kinda hard to find the exact data, but this story provides some healthy competitive info from Apple v. Android.
Are there any law firms developing mobile applications? I'd like to know!
Do the unemployed consist of people truly seeking work or waiting for the next government extension because the job market stinks?
Will alternative fee arrangements hit public relations firms just as it is doing in law firms?
Who understands health care reform well?
Yesterday's Wall Street Journal had a typo in a sub-headline "plan vanilla" versus "plain vanilla," and then it also spelled button as "buttom."  Now the latter is not a word, and spell check ought to have caught that, right?
Social media automaters are hot and vying for business. The prey – SMBs in need of social media assistance to leverage new media for new revenue streams.
September 27, 2010 is the Advertising Age Media 2011 issue. It will explore all the channels and complicated distribution of content. It will address how agencies and media are struggling as companies and marketers aggregate their own audiences.
Love the UK campaign by Damian Barr, a journalist and cultural entrepreneur, who engaged with Volvo to park 25 Volvos at the Starlite Urban Drive-In in London. Tickets at $40 each sold out in 30 seconds online for showings of "Grease" and "Dirty Dancing." If that's not lifestyle marketing, behavioral/emotional marketing and public relations, what is??!