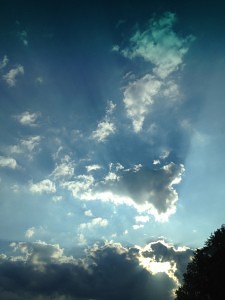 Fast Company never disappoints. There's more blog fodder in a single magazine than reading Mashable every day. In a tiny blurb in the May issue, The Rules of Good Business, the founder of Patagonia is interviewed.
After yesterday's blog post about the C-suite executive for Chick fil-A and how his views caused horrific PR, look at how cool the Patagonia PR team must feel to be working with a visionary CEO the likes of Yvon Chouinard.
After reading the Fast Company story and my observations:
Buy Patagonia
Become a sustainabililty consumer
Start the learning curve about saving our planet simply by purchasing the right article of clothing
Did you know Patagonia is one of the greenest/cleanest and environmentally savvy companies around? Its founder, Yvon Chouinard, is a green-living pioneer who has put green squarely on corporate and consumer maps.
Patagonia lives and breathes love of our planet. Among its product suite, there are about 40 items the company follows every step of the supply chain to monitor how natural resources are used. The company knows exactly the type of water (i.e. well, irrigated) being used and its effect on the environment.
Chouinard introduced the sustainability index; Patagonia is working with 40 clothing companies, such as Walmart, to put green buying directly into the hands of consumers.
In the near future, smartphones can be pointed at an article of clothing and the shopper can see a clothing item's sustainability index grade. A pair of jeans may have a score of 10 or 2 based on a variety of factors. How flippin' cool is that?
Why Buy Patagonia?
When you think of founders of companies, you want to believe each has the best interest of a cause, an issue, Earth, natural resources, children, or something else in mind. With the Patagonia founder, it's true. His vision for the future of Earth depends on consumers participating and making choices not to buy fabrics made in sweat shops where children are employed or from sheep's wool or cotton in lands without environmental regulations. He wants our natural resources protected during the manufacturing process, and he's all about water preservation. (How many people you know swimming in our lakes getting infected with flesh-eating bacteria and staph? Tons.)
Marketing and PR Opportunity
Is your company leader a visionary? Can you put that vision into action and develop strategic campaigns to positively influence a global issue?
With the top-down strategy, how can PR influence audiences who consume your company's products or services?
When you consider thought leadership programs putting your visionary CEO on the frontlines with impactful messaging and use owned media to push that message, you'll get your results with so many more benefits, too.
What a difference reading about Mr. Chouinard and Patagonia versus Dan Cathy and Chick fil-A. The former's efforts toward sustainable consumerism have yet to be trendy, but somewhere the pendulum has to swing to the side of consumers' green education more than just recycling PETE.
Want to work with a cool company the likes of Patagonia with an even cooler visionary? Then do your research ahead of time; it just may make a difference.
(Photo Credit: Jayme Soulati, iPhone 4S)