Penton Education Services is hostin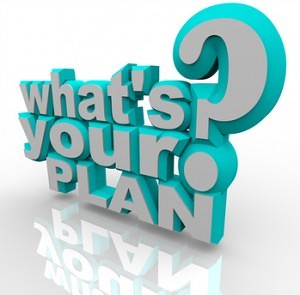 g a social media certificate program with six hours of training, testing, roadmaps and expert sessions with an amazing line up of faculty who know what they're talking about.  I can say that with aplomb because Jayme Soulati, that's moi, has been invited to teach on social customer service, How To Create Savvy Customer Service Teams In The New (Social Media) Normal.
Because I didn't like the line up, I created my own topic, because if you've been following me you know I've become something of a detractor when things in customer service go awry.
That got me thinking about what the problems are in this realm – the last bastion untapped by social media marketing. And what I saw on the 'net was a ton of material devoted to the outside-in – how consumers engage with companies vs. the inside out.
That's what I'm presenting on; the deck is done; the recording is scheduled this week; the 20-question quiz is complete; and, I need to write my roadmap for registrants' next steps as well as provide my library of assets. Yes, this has been a ton of work. I'm hoping it's going to be highly rewarding for anyone who registers, right here, right now!
If you register now, prior to April 12, 2012, you get six hours of instruction, testing, roadmaps and access to presenters. Each presenter will provide a resource library of their materials (books, blogs, studies, white papers, etc.) to provide further teachings.
Here's the best news…pre-register now and you save $500! You get all of what I just said for only $195 through April 12, 2012 (that's the official Charter Launch "Live Day"). On April 13, the four core sessions and two electives are priced at $695.
When you use this link, it goes directly to my page and you can register at the bottom.
The good news is this Chief Marketer Social Media Certificate Program is being hosted by Penton, a brand known for its expertise in vertical-market publishing. They've done a great job of selecting faculty and session topics for this course:
Jay Baer, President, Convince & Convert and Co-author, The NOW Revolution
Margot Bloomstein, Principal, Appropriate, Inc.
Debra Ellis, President, Wilson & Ellis Consulting
Rob Petersen, President, BarnRaisers
Grant Johnson, President, Ambassador of Fun, Johnson Direct
Andrew Bates, Director, Social Media, Penton Marketing Services
Paul Gillin, Writer, speaker and online marketing consultant
So, without further ado, head on over to Penton to my page and book yourself right quick to save $500 on what promises to be money well spent. Even if you're an agency, independent contractor, small business trying to beef up a social engagement program or an established business already astute in social marketing, there's a bunch to learn from this esteemed group of presenters.
I'm jazzed to be a part of it; hope to see you there!
ADDENDUM: Please use my code SMSOULATI to get the promo price through April 12! (If you're registering after April 12, then ask me…I'll try to work some magic for you, but no guarantees!