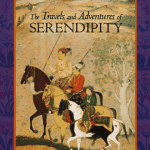 Spoiler alert: the secret to making people like you on social media is to stop trying to make them like you on social media. Letting go of that desire can cause some amazing things to happen. I was reminded of this principle recently.
One morning I started my day doing two things I do not do enough.
The first was to look through my Twitter stream. Usually I see links to the same articles I find on Triberr, my RSS feed and other content discovery sources. This time was different.
Immediately I spotted a tweet from Jayme with a link to a new post: "Thoughts On Love In Business." It's a topic I have blogged about, and I was thinking about it again for another post.
Clicks And Comments
I clicked the link that led to this blog. That's when I did the second thing I do not do enough.
I left a comment. Just a quick response to the question posed and a "thank you" for opening the discussion. Those two things, a Twitter discovery and a comment, triggered a series of unexpected events that amazed me.
First, Jayme replied to my comment asking me to leave links to the articles I've written. Then a chain reaction:
• She read my posts and liked them. A lot.
• She left comments.
• She shared them on Twitter and Facebook.
• We connected on LinkedIn and Facebook.
• She encouraged her community to visit my blog.
• Some community members left comments and subscribed.
• We had an awesome phone conversation the next day.
All of that happened within 24 hours of my leaving that comment. Jayme asked if I'd be interested in writing a guest post about this experience. And so here we are.
Social Media Serendipity
Some would describe this chain of events as the law of attraction at work. Some would call it good Karma. Others would use the word "grace." Whatever your orientation, the common idea is serendipity.
Serendipity is most commonly defined as luck or good fortune and the aptitude for making desirable discoveries by accident. But when I looked it up, I found a new wrinkle to its meaning.
The word originates from the Persian fairy tale The Three Princes of Serendip whose heroes had a gift for making accidental discoveries of things they were not in a quest for.
Which brings me back to the beginning.
What I learned from this experience is that 'happy accidents' can happen on social media when you are not trying too hard to make them happen. When I started the day, I wasn't on a quest to make power connections or drive traffic to my blog. I didn't even leave a link in my comment until being asked.
You could argue that is not savvy marketing. But in that moment I was not in a self-promote mindset. I was just following a discovery I stumbled into by accident.
And wow. At the end of the day I got a wonderful lesson on the power of a tweet and a comment to open up serendipitous opportunities on social media.
Thank you Jayme and community.
About The Author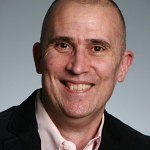 John Gregory Olson is a B2B marketing consultant and freelance copywriter. He writes about marketing strategy and leadership on his blog. Follow him on Twitter @John_G_Olson .
Related articles