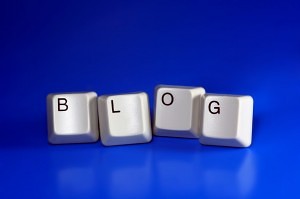 This post is inspired by new commenter in the Soulati-'TUDE! community, Adam Clarke. Thanks, Adam!
Today marks the first in what's hoped to be a continuing series for bloggers to share their blogs. My goal is to get 50 bloggers to give a blurb about their blog, its topic(s), and of course some link love. I will visit each of the bloggers who share and try to keep those regular visits happening. If your blog is from a vertical other than social media, marketing or PR, then ALL THE BETTER!
If I already know you and you're a part of this community now, no matter! We all can be reminded what you're writing about and try to get introduced to new peeps. If you're at all like me, my time is limited and I rarely get a chance to visit others as I want and need to. Perhaps this will make it easier (is that selfish?).
So, I'll begin:
1. Soulati-'TUDE! was born in March 2010 and it's all about whatever I want, heh. But, it's highly geared to public relations, social media, business and marketing. I'll write the occasional off-topic post because I'm inspired to share a rant or three, but generally that's what you'll find here.
2. The SMB Collective was a trial run for a blogging community launched October 2010 with about six core contributors. Its topics are aimed at small business owners and anything is game for the writing. The blog still exists yet is highly dormant due to time constraints and the need for fresh writing. If anyone wants to help me push this blog back to new heights, I'm game and interested! Please…!
Now, it's your turn…please share…and let's get to 50 new blogs we all want to know about! Thanks for playing!