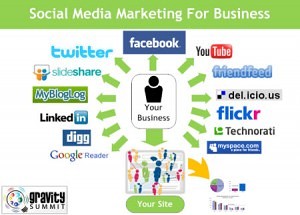 Six months ago, I presented to a DeVry University business class and was cheerleading about social media. Last night, I presented an updated deck to a new group of older students taking a intro to business course (many of them re-inventing themselves), and my thermometer around social media took a nose dive. So much so that the instructor asked me what had changed?
We're all talking to ourselves in a big ubiquitous bubble. Among my Twitter peers, bloggers I follow, comments I post and read, and Facebook pages I like, those engaging are we in public relations, marketing, video production, virtual assistants, website and application development, and other professional services. Invariably, the same names pop up over and over again in the same locations; you can run, but you can't snare a comment first without someone else getting ahead of you.
Saw a product download tonight "Amplify Your Echo." Indeed.
It seems to me, the mashup is slowly receding to boundaried categories with confined conversations:
Social media leaders who publish the most-followed blogs and have the most followers on Twitter. These folks share in the limelight and their content is rich while they educate the masses. Likely, they're monetizing their social engagement investment with books, speaking gigs, or paid projects.
Small to Medium Businesses might be engaging online direct to customer or prospect to create their own community, but they are definitely NOT joining the conversation in and amongst the professional services crowd. (The latter want to identify an SMB owner to sell their services.)
I can back up this statement with my own research to find small-to-medium business owners to enhance my Twitter stream (for my second blog at The SMB Collective). My search on Twellow and Listorious spawned many business coaches seeking new clients, blatantly.
Public relations professionals at many varying degrees of career development are thick into social media (and if they're not, they ought to be) to learn from the leaders who, in spite of themselves, are also teachers of the pack. Wonder how many thought leaders relish the idea that they're de facto teachers when they'd likely prefer to gain a few new clients instead?
Public relations people prefer to talk with their own kind, share in the jargon and marketing speak with which we're all familiar. That, however, gets us practitioners nowhere fast. Creating a brand as an influencer is dandy; but, what's the next step to get beyond the time investment with no ROI?
Taking this one step further, what would happen if you stopped blogging, tweeting, Facebooking? Do either of these social channels earn you new business? If you're in professional services (like public relations, financial planning, legal, accounting) have you been able to productize your online engagement investment in order to monetize it?
In the last week, these thoughts have begun to surface as I begin to bump heads with an amazing "in" crowd on social media. While I never tried to integrate that way, I naturally gravitated to them and them to me. Like breeds like in the case of public relations, and the banter is highly rewarding with people who "get it."
I don't have the answers right now, but I sense a sea change coming – like the talk around the blogosphere about the bubble bursting (in re Groupon valuation and Google's $6 billion offer).
If you can shed some light, I can sure use the help; meanwhile, see you on comment 26 on that A-lister blogger's next post.