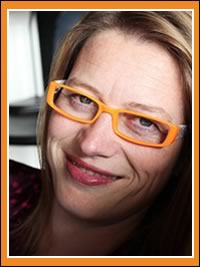 At a conference where I presented and debuted my new book, Writing with Verve on the Blogging Journey, available here on Amazon Kindle and via softcover here, I met some really amazing people.
The coolest woman I met, and I say that because she's the owner of orange and I LOVE ORANGE (I have an orange Mini Cooper convertible…digress) and she's got the best branding in the world is right here in the brief video below.
Meet Dorien Morin-van Dam, owner of More In Media. Watch why her branding knocks it outta the park…wait, do they have baseball in The Netherlands?
She's a #RockHot business women in Myrtle Beach; please engage with her.
Related articles