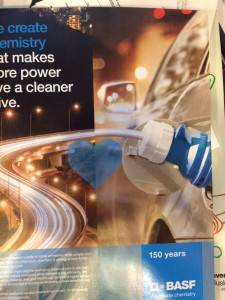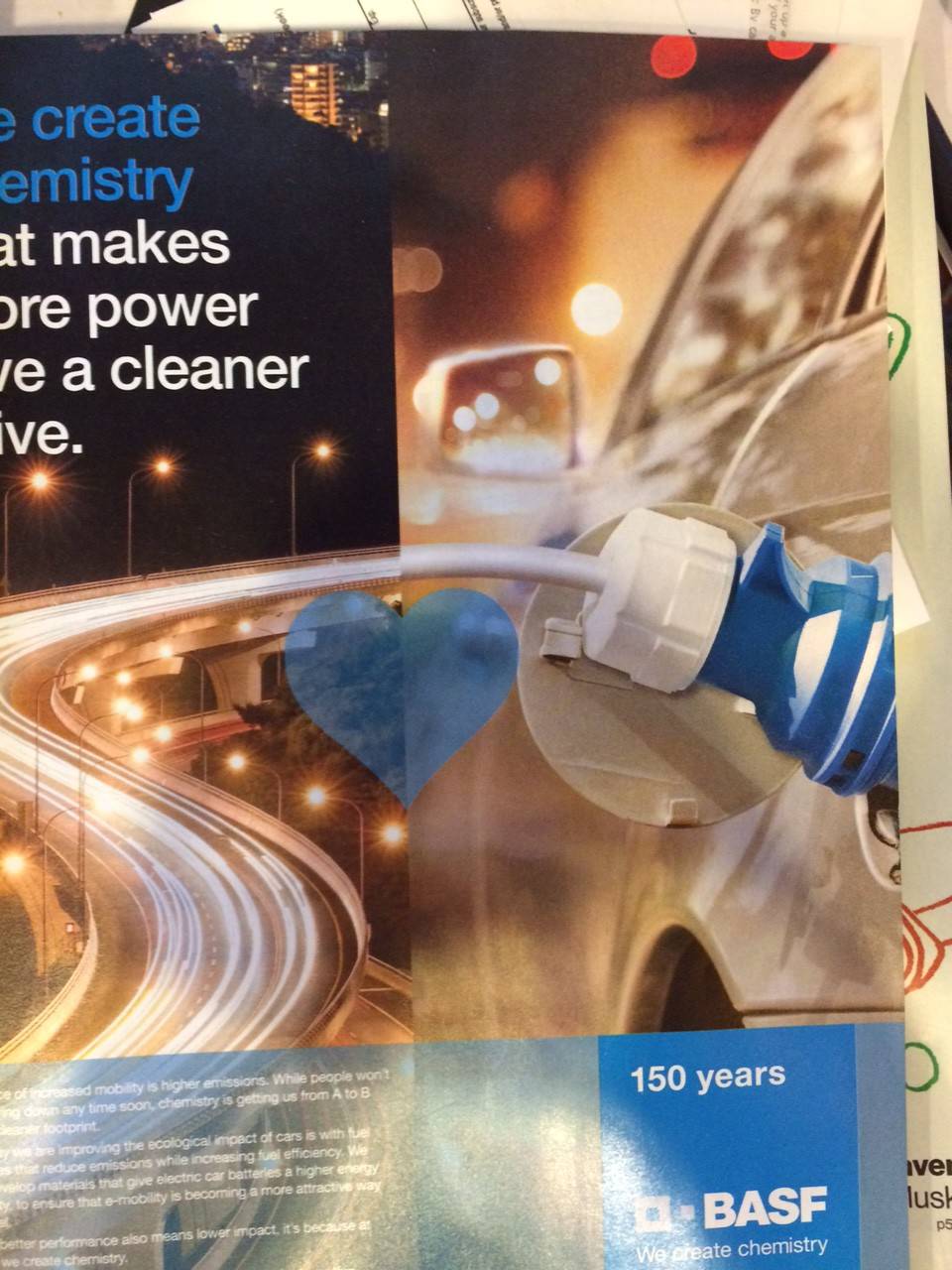 Is there love in business? BASF, the 150-year-old conglomerate, thinks so.
In my hunt for good podcasting fodder, I was leafing through Bloomberg BusinessWeek's The Year Ahead 2016 issue. When I landed on a full-page spread by BASF, which I thought made audio and stereo equipment, I came across this tagline:
We create chemistry that makes more power love a cleaner drive.
Eh? I read it again and again and still could not decipher whether it was referring to computer hard drives (as the left vertical image was of a super highway often depicted as the speeding Ethernet), or whether it was the clean fuel as depicted on the right vertical image in the ad. The blue heart conjoining the two images then made me wonder if 'chemistry' was the entendre for 'love.' [Read more…]