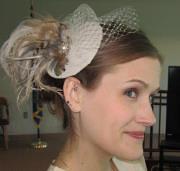 Let's get one thing straight; real straight. I have avoided anything oriented to politics this election season; you have not seen a blog post about political leanings or who's getting my vote. I'm not brave enough, but one of my friends is. If anyone so much as disrespects her for her views on this blog, I'm gonna come find you.
Jenn Whinnem and I go way back to about 2009 when we met on Twitter and I got to meet her IRL twice. She informed this community in a guest post here that she has cystic fibrosis, a chronic and fatal disease for which there is no cure. To live beyond mid-life, she likely will require a lung transplant. What that also means is her medical care on a daily basis is exorbitant.
Listen to her story here, and in the spirit that is this community, I beg for your respect for one American's perspective. It may not be yours, but it's hers, and whether or not I share her view is my business.
I will always be a member of the Jenn Whinnem fan club. She's an amazing writer, a strong supporter of anyone on the Interwebz, and she has enough quirkiness to make me shake my head in amazement and say, "Atta girl!"  She speaks her mind, has strong opinions, and is very good at what she does. I consider this house her blog when she wants a forum, as she has no blog of her own.
If you have something positive to share, please do so in the spirit of 'raderie and support. If you feel like bashing, please go elsewhere…thank you, kindly.
Here's Jenn…