This is post #351; how cool is that?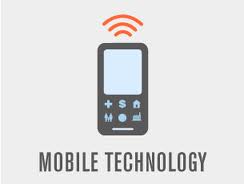 The future of blogging is mobile technology AND motivated bloggers, that's my add. This week, I took Mark Schaefer's blog post about dim lights ahead for bloggers with little that's new and added my perspective. Read Mark's post there; read my post here.
In comments, the community heard from both Mark Schaefer and Danny Brown. Each weighed in to put some more insight to what's around the bend for bloggers.
What they said is too valuable not to make into a post:
Mark suggested he purposely kept his post about what's new in blogging (July 2012) a bit thin to prompt conversation and chatter about the direction we're all going. What he clarified in comments on the blog yesterday was more on the influence of mobile technology on blogs.
Mark proffered, " As smartphones increasingly become our first step to the Internet, the utility of our blogs is eroding day by day. Our beloved medium is becoming harder to read, harder to engage with and less useful – and writing better blog posts won't change that."
What he also alluded to is mobile platforms remove the bells and whistles from a blog's appearance. When people use smartphones and tablets to read a blog, all the widgets and plug-ins in the sidebar disappear. Who we are becomes next to invisible when mobile technology is used.
Danny shared fabulous tips in comments I'll paraphrase and quote:
Bloggers are lazy and short-changing their audience.
Bloggers have no reason not to be mobile for readers' convenience and at minimal cost.
"Free platforms like Blogger and WordPress.com already offer great mobile-friendly and mobile-optimized designs, and if you're on self-hosted WordPress, plugins like WPtouch Pro offer a great solution, too," said Danny in comments.
"Yet, the best one – and very inexpensive – is a true, responsive design. This adapts your site or blog to whatever browser your visitor comes in on, so it's not just optimized for mobile for older browsers and different displays.
You can grab a responsive design package from the likes of Studiopress and their Genesis framework and child themes for as little as $80.
If you're serious about your blog and your readers, go responsive. Don't look to blogging's future as being at stake – think about you as a blogger, and your responsibility to user experience," he concluded.
Responsive Design
According to Wikipedia responsive design is "an approach to web design in which a designer intends to provide an optimal viewing experience—easy reading and navigation with a minimum of resizing, panning, and scrolling—across a wide range of devices (from desktop computer monitors to mobile phones)."
If you're really a geek, you may want to try and read the rest of the page after sentence one; I couldn't make heads or tails about it, but it certainly becomes the question to ask designers of websites and blogs.
Do you do responsive design?
About That Technology
Mark Schaefer will tell you what a scaredy cat I was back in the day when I insisted on tweeting instead of blogging – for a whole year! Mark would try to convince me, and I'd cringe about the technology.
I still hate it because I've not mastered it. The things you hear me whine loudest about are the things I fear – big data, analytics, technology, and my new iMac.
Deploy New Plug-ins
What the leaders are saying is for a blogger to grow to the next level, technology is the answer. Go get WPTouch or WPTouch Pro:
From Brave New Code on the plug-in: WPTouch (lifted exactly)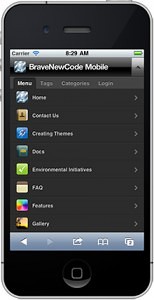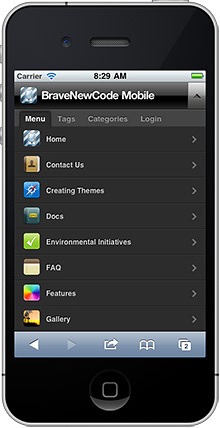 WPTouch automatically transforms your WordPress website into an application-like theme, complete with ajax loading articles and effects when viewed from the most popular mobile web browsing devices like the iPhone, iPod touch, Android mobile devices, Palm Pre/Pixi and BlackBerry OS6 mobile devices.
The admin panel allows you to customize many aspects of its appearance, and deliver a fast, user-friendly and stylish version of your site to touch mobile visitors, without modifying a single bit of code (or affecting) your regular desktop theme.
The theme also includes the ability for visitors to switch between WPtouch view and your site's regular theme.
Now Available: WPtouch Pro! Totally re-written top to bottom, with a slew of new features like more style, color and branding customizations, themes, 10 languages, more advertising options, Web-Application mode, and more!
Awesome iPad theme support is now available in WPtouch Pro, now at version 2.7!
So, to wrap it up — run and get some new mobile-type plug-ins for your blog; we have to or else Mr. Brown is going to keep calling us lazy critters!