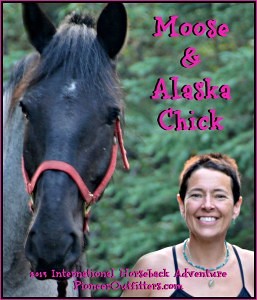 She's just about the most #RockHot person to write about because she's so darn easy to tease; yet, she is always right there to volunteer, say yes, support you, send a hug, be happy, and share a good yarn or three from all the way up in the darn middle of Nowheresville, Alaska.
I kid you not; this single mom, I call AL because her name is too long to tweet, has a herd of kids (well, maybe three). She's the face of Pioneer Outfitters in the heart of Alaska where there's no road or airport. They have to fly their own little planes, until they blow up (not kidding). They have horse trails, and the mail gets dropped from a bi-plane like every two weeks (kidding)
Have you met Amber-Lee Dibble?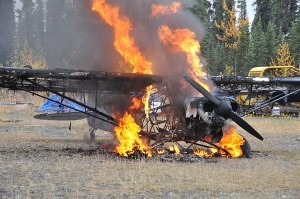 You may know her as Alaska Chick, Pioneer Outfitters' blogger extraordinaire, or Girly Grizzly; I think she answers to all three with a guffaw every time. Ask her why she has so many brands, and she'll tell you to ask me.
Well, all kidding aside, AL has written for The Happy Friday series none other than three times! Apparently, she's really happy, or she keeps writing about it to tell herself she is!
Should I put all kidding aside for a sec? (Hard to do; that's why I said a sec.)
Amber-Lee Dibble
She's  the most loyal friend you'll ever meet. She will always help someone down and out. She will write a guest post for you whenever one is needed, and she never puts on airs suggesting she knows something when she doesn't. She is so transparent and vulnerable which both make her the sweetest candy on Earth (because she lives in another part of the Milky Way, uhmm, maybe she's a bit salty up and over there).
Why I love AL is because of all this and more.
The more is so astonishing because she's a woman of the wilderness with a hot temper who wears pink all day long. Pink riding gear on horseback, pink galoshes and boots, probably pink panties, too. She sticks out like a sore thumb with all that snow up there, and I'm sure the grizzly bears are afraid of her, too.
No, seriously, she is kick ass in the wilderness communing with Mother Nature and the 30 below temperatures. She is a trainer of wilderness guides, a big game guide and a survivalist (I just made that up; AL, are you one of those, too?)
The really funny thing that makes me  happy about this post today is that AL is like six hours behind me; so she'll be in the middle of R.E.M. when we go live without her. So, anyone want to banter a bit in comments about AL before she wakes up and grabs some Joe?
Thanks, Amber-Lee Dibble, for being part of this #RockHot community and contributing so many times to this series. I certainly would not have gotten this off the ground without your help. Much love and warmth to you and your Alaska family.
Happy Thanksgiving; we have much to be thankful for. I am thankful I have such a good sport friend who allows me to poke a little at her; but who's to know if that's really true? We'll see in about six hours!