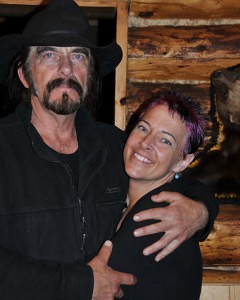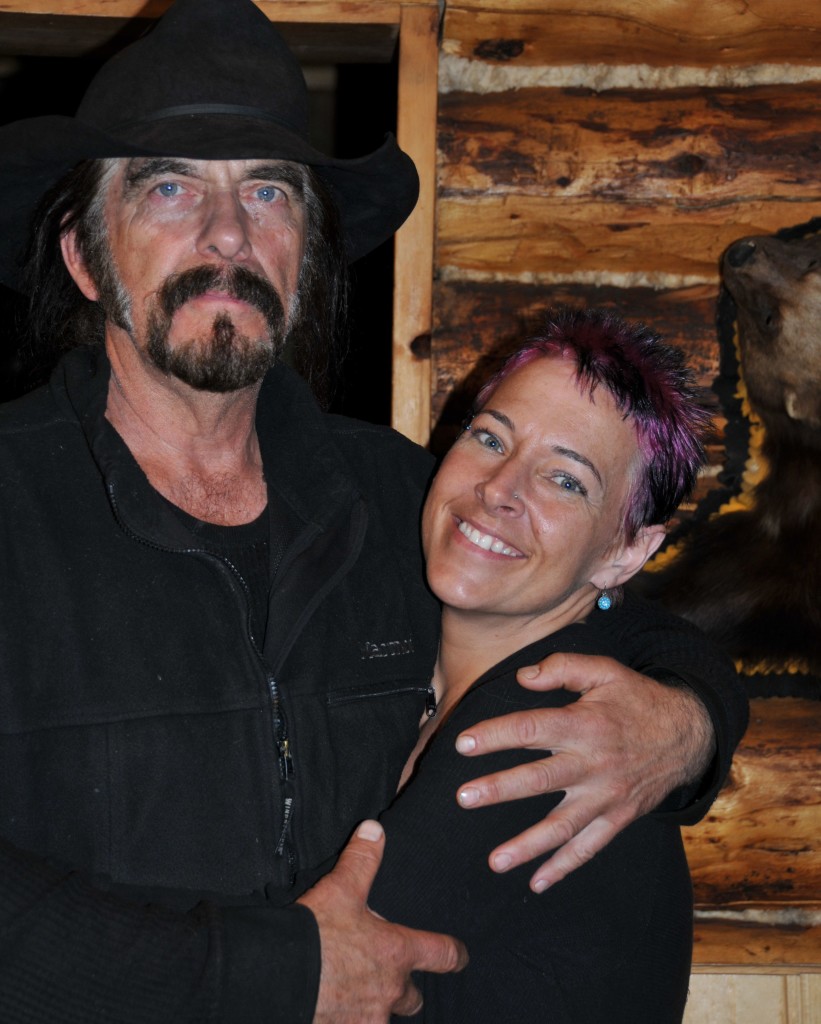 Happy Friday!
The Happy Friday series is the brainchild of one of the brainiest chick I know, the #RockHot Jayme Soulati. I have been here a time or two, as have many others and we all speak to you (and each other) through our writing about being happy. What it really means, why you can be, should be, how to do it, how to get it back and how to live everyday just plain happy.
Are you happy?
I am. Yes! Now, many people, those who know me best, might read this (yeah, like if I twisted their arms, shoved their faces in front of the screen and threatened to take away their birthdays….) and say, "Huh? Who? You?! Happy? Pshaw."
But it is true. I am very happy. (Hey! It is the face I was born with, quit pickin' on me!)
Let's be very serious for a moment because I want to impress upon you how important this is to understand.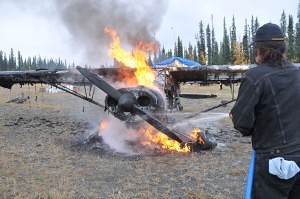 This is "Cubby". It blew up sitting on the ground. Cubby has been an Icon in Alaska for almost 30 years. It is also thought to be the lifeblood of Pioneer Outfitters. It's jobs and responsibilities were enormous. A hero, Cubby has saved lives, numerous times. It could (and did) land anywhere in the remote wilderness of Alaska. Many times, Cubby was called upon to find lost people, lost aircraft and even lost horses or dogs in Alaska's mountains.
RIP, Cubby, September 16, 2013.
Back to happy.
You may wonder how all of this strengthens my thoughts on happiness. It is very simple, really. Cubby, as valued and treasured as it was, was still just an airplane. A very special, experimental aircraft, but an inanimate object, just the same. Master Guide Terry Overly, known as the youngest old-timer in Alaska, was Cubby's heartbeat. Master Guide Terry Overly, one of the last old-timers and mountain men of a largely gone era. Terry Overly, the only Father I have ever known and my children's beloved Papa, was not in Cubby when it exploded into the flames that devoured it.
That is and always will be enough to enforce and enhance my happy.
Some of you may know me as the Manager at Pioneer Outfitters. Some of you may know of me through Social Media and all the different channels that I have frequented over the last few years, dealing with my own identity crisis, through Alaska Chick's Blog and my first book titled, ironically, My Identity Crisis (Which by the way, the #RockHot Jayme Soulati actually named and helped me cure!).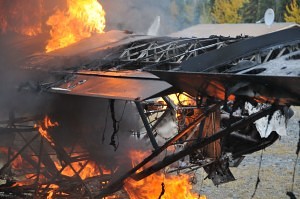 As Alaska Chick, of Pioneer Outfitters Blog, I have most recently been sharing the trials, tribulations, wonders, blessings and dramas of the 7-week long 2013 International Horseback Adventure. I have also begun sharing the effects of that Adventure has had on Pioneer Outfitters 2013 Fall Big Game Hunting Season, and as the weeks to follow will come to show ~ it aint all been rainbows and unicorns here in the wilderness of Alaska.
Through it all however, one thing remains constant and prevalent: the blessings that surround us all, if we care to see them. The kindness in people, everywhere, towards strangers and friends alike and their own willingness to help as they can, anyone at all, because that is what people do. The beautiful world we live in and the moments that leave us in awe to witness are a blessing that surrounds us all.
What Cubby reminded us all at Pioneer Outfitters of, on the morning of September 16th, was that no matter how valuable, how needed something is or was, was that it was just a thing, a tool and something that could be replaced. Master Guide Terry Overly, a son, a brother, a Father and a Grandfather was so much more to us than a thing, a tool and something that could never be replaced.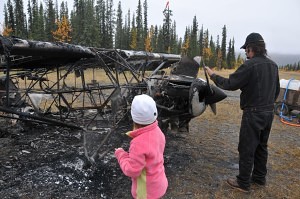 As so many people have lost loved ones, and so many times our hearts break for ourselves and others for their loss, I wanted to share my own joy and yes, happiness, with each of you here, for the reminder of how simple happiness is. When everything else is taken away we all, each other and each of us, are what matters.
I wanted to share my happy with you all and I hope you have happy in your life today too.
About The Author (by Jayme)
Amber-Lee Dibble is one tough cookie and one of the most genuine wilderness women I've never had the pleasure of meeting. Reading her stories, listening to her free think in her blog posts, and her love of pink (my least fave color), make you want to squeeze her in a Midwest bear hug. Knowing that her excursions are more real than any of us can imagine makes me want to escape the continental U.S. and move to the outer reaches of Alaska where danger lies in frost bite and mosquito bites. Thanks, Amber-Lee for writing here a third time; you are welcome always. RIP Cubby and so sorry about your loss.
Related articles