Generosity in Theory
Helping your fellow man is one of the most rewarding things you can do. Unlike traditional monetary exchanges, both parties leave the transaction richer. A Win Win.
It feels as good to give as it does to receive.
Generosity is cultural. We mirror the behaviour of those around us. Generous acts are contagious. Generosity is infectious. Kindness begets more kindness.
Keith Ferrazzi argues not to keep score in his best seller "Never Eat Alone". It's so true. To be truly generous it can require you to be less rigorous on how you filter – we need to let more ideas and options into our world so you can be more generous. Not every transaction is designed to bring immediate value. We don't know who people know, or where a single new connection may lead. Generosity has a lens all of its own. Generosity is a growth strategy, but you need to be committed to generosity for the long haul – don't expect quick returns.
Ted Rubin has it right with his Return on Relationship #ROR mantra. Investing in relationships pays dividends.
Whilst we should not keep score, we all ultimately have to place some limits on our generosity. We can't all be generous all day long. We have to somehow choose how and where and why we are generous. We all need to make generosity a strategy. We need to be conscious about how we invest.
Generosity in Action
This week something really special happened that we just had to share.
If you follow our blog, you'll know we recently created the "content audit" and have since completed audits for 100 top blogs. We have plans to do many more audits, with 30+ requests for audits outstanding (We've been offering a free audit for anyone that likes and comments on this slidedeck.
Well, this week I got into a dialog with Jackson Middleton of a kilt wearing Canadian Mortgage Broker from Regina. He had some technical questions about the image customization.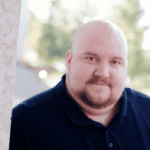 The photo hides the fact that Jackson is a fervent wearer of kilts.
Here's what's not shown in the picture above. I think that's pretty cool!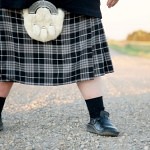 I apologized that his audit was not ready yet. He was being very complimentary about our content audit project and offered to help complete some audits.
It's funny, but when people offer, you often don't take them up on their generosity (we often think people don't really mean what they say – or we don't want to feel obliged). I didn't disbelieve Jackson for one minute, I just didn't quite get the full force of his intent.
2 minutes later, he reiterated his offer and so I accepted. I dropped what I was doing and shared a batch of blogs and the instructions to complete an audit.
I was truly appreciative and he was only too happy to help. Win-Win.
What happened next was unexpected, intriguing and really rather charming.
Jayme Soulati noticed the list he'd made to audit her blog and wrote a post title "Use List.ly For Gifts And Curation" about how it was a gift.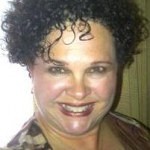 I know Soulati via social media and I know Jackson via Listly and prior exchanges., but they didn't know each other. They got into an exchange. In social there is nothing better than connecting your customers.
@kiltedbroker Good Morning! Did you do this @list.ly List.ly about my content?
— Jayme Soulati (@Soulati) August 15, 2013
@Soulati good morning Jayme. I had a great time looking through your last 25 blog posts helping @NickKellet with your Content Card.
— Jackson Middleton (@KiltedBroker) August 15, 2013
It's funny how it happened as it wasn't my intent, but connecting customer and cultivating community amongst Listly users is high on my agenda..
This dialog was not planned, and yet this is what social networking is all about – you have to let serendipity into the building. You have to give chance a chance.
Very shortly after, I noticed Merlin Ward was in a dialog with Jackson too. It turns out Jackson's audit list of Merlin's posts was Merlin's top referral source for the day. I've know Merlin for ages, but Merlin and Jackson had not previously connected.
@KiltedBroker Jackson, thanks for curating my blog on @listly. You're in my top 10 referrers today!
— Merlin U Ward (@MerlinUWard) August 15, 2013
@kiltedbroker I'm flattered and appreciate your support!
— Merlin U Ward (@MerlinUWard) August 15, 2013
There's a trend happening here. It turns out that auditing people's content is social. Both these connections came about because of a generous act.
Creating engagement is hard and yet here was Jackson making it look like child's play. Generosity creates more generosity.
I also found the result of creating the audit to be highly social too. It created a lot of engagement and I deepened many of my existing connections, whilst making many new ones too.
What kind of study could you perform for your niche? Do you have a target list of people you'd like to get to know. Have you thought of ways of getting into a dialog with them?
The content audit does a good job of creating engagement and it's universally applicable in an age where content is king. Would you like to create an audit of 20 bloggers in your domain, city, niche etc.
We all want to discover ways to enhance our content creation machine. The best feedback I've heard about the Content Audit is that it's highly actionable. It makes it easy to see your content gaps and take action to fill them.
What Does This Mean for You?
You could:
Take it local e.g. Canadian Bloggers or San Fran Bloggers
Take it vertical /niche e.g. Compare the content of 20 top email marketing providers (pick a segment relevant to your business)
Take it local and Vetical/niche e.g. Denver Travel Blogs
This post, revised from its first publishing, originally appeared on the List.ly blog by Nick Kellet.
About the Author
Nick Kellet plays with the future and it plays back. He's a creator and curator of ideas. Nick believes that passion in the company of friends and community is an unstoppable force. He's always been an innovator with heartfelt enthusiasm for every new project he touches. As co-founder of List.ly, Nick is actively shaping how people think, feel and experience curation. He believes curation should be as much about listening and engaging as it is about publishing and the tools themselves.
Related articles