A woman I designated as  Social Media Woman of the Year 2012 graces us today with her always unique perspective on life, topics and happenstance. I encourage your read today as we continue The Happy Friday Series with awesome guest appearances thus far by Peg Fitzpatrick, Susan Silver and Paula Kiger. Jenn Whinnem is our guest today, and you may want to read her "coming out" story that debuted on this blog in 2010 before you read what's below.
The Glass is Half Empty and I Couldn't be Happier.
Come here. Want to hear a secret? Here's how I survived public humiliation and other fallout from:
Having to leave my dream college, one year in
Unemployment
Canceling my own wedding two months beforehand
The slow ratcheting up of an ultimately fatal illness
Several romances gone south (like all the way to the south pole, hanging out with the penguins south)
Until age nine, I drank a lot of Mylanta, because I was a really nervous kid and my stomach hurt from being so nervous. The short version was that I was terrified at all times that I would embarrass myself in public.
But then I got philosophy!
At age nine or so, I read Sixth Grade Can Really Kill You. "What are you so afraid of?" someone asks the protagonist. "The worst it can do is kill you."
The light bulb went off. I was so relieved, I cried. Public humiliation would hurt, but not kill me.
Yeah, at age nine, I accepted my death, and put down the Mylanta. If I did in fact die, okay, I'd be dead, so it wouldn't matter. But nobody was going to kill me if I said the wrong thing to a relative at my birthday party or accidentally farted in the grocery store.
Some people this is really weird, or even dark, that a nine year old thought about death like this. But I never was an optimist. I'm also not a pessimist. I consider myself more of an absurdist.
Here is the resiliency I developed as a result of my philosophy:
Any time I found myself in a rotten situation, I would determine the worst case scenario
It wouldn't be death
So then I'd figure out how to deal with the other inevitable losses
And I'd FIND the humor in it (this is the absurd part).
See, if it doesn't kill you, it's just going to be inconvenient. Don't sweat inconvenient. Take a day to sulk, then suck it up and be done with it.
Someone sues you? Hire a lawyer. Can't afford one? Whatever, you can make it work. Clients haven't paid you, and you are going to miss your mortgage payment? Be late on your payment. Take charge of what you can control.
It's not that I think that any of this is ideal. I'd rather not be sued or default on my mortgage. But here's what you'll find:
You don't feel powerless anymore. You have an ACTION PLAN.
Since you're focused on action and not victimhood, people will crawl out of the woodwork to help you. Emotional drowning scares good helpers away. (it is okay to feel blech, but not to drown).
At least one person you know has been in your situation and knows how to navigate it.
Optimism didn't really work for me. What did work was embracing reality, having a good laugh, and getting ON with it.
What's your strategy for minimizing freak-outs when life hands you a lemon tree?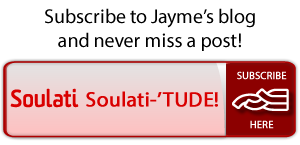 Related articles