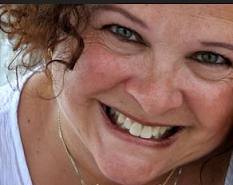 For practically a year, just a few weeks shy, we've read all semblances of happiness interpretation in this series. My heart is brimming with thank yous to each of you for your contribution; do you know what an accomplishment it's been to bring in single authors once weekly to share a personal happiness story? It's huge, especially in this era of blogging when folks have little time and engagement is minimal.
There were personal stories so revealing and shocking to some; there were stories about loved ones gone with happy memories that remain; there were other stories about family and friendships, and hobbies that brought smiles.
Based on all these wonderful stories, is happiness elusive? The 40 or so authors who have graced these pages in the last year, have had many obstacles facing them; yet, they found happiness.
I'm going to try and add another perspective to happiness with this story:
Are You Happy?
Used to be when someone asked me, "Jayme, are you happy?" I'd scoff and say, happiness is relative, it's elusive and fleeting. I didn't have an answer; I had a poor taste because I didn't know HOW to answer.
As I challenged people to write for this series, some jumped at the chance; others struggled for just the right topic. I was in the latter category knowing I really didn't have anything to write until this post right here.
What that experience, earning my white belt in taekwondo, taught me was the opportunity to truly feel a variety of emotions that burgled up into pure happiness. Although another mom attempted to publicly minimize my accomplishment, it didn't matter; I knew how much I had struggled to achieve and stuck with the challenge in spite of my limitations. I got out of my adult comfort zone and pushed the barrier envelope. How often do you do that? When I arrived home that evening, I immediately sat down to write knowing I had to capture my feelings.
Today, as drama in life continues to unfold, I hold that experience in highest regard. It may sound funny, but do you know how you survive turmoil? Do you know how you remove obstacles from the path often littered with negativity and people who attempt to belittle?
You focus and recall the happiest moment you can, when you were on top. When you face the obstruction, squeeze your hand and let all the empowerment from that happy place and time rush back to overwhelm the negativity and fuel you your own powerful strength. When you take charge of that moment using these tools, you will continue to grow from within to the next level. Your happy feelings will consume the negativity, and the people facing you will be disarmed. It works, I know this from doing it; and, I will continue to practice it the rest of my life.
I thank Sharon Gilmour-Glover of Jump-Point for that tip; she is one helluva woman with incredible teachings from her 13 years as a management consultant and change agent.
I do believe happiness comes in levels. When my 12-year-old squeals like only little girls can do, I giggle inside and register that sound as happiness and excitement. When I earn a new client, I'm happy the fruits of my labor worked. When I belly laugh with genuine sincerity, it washes through me from the tips of my toes to the ends of my curls.
Today, right now, if someone were to ask, "Jayme, are you happy?"
I would say, "No, I am at peace."