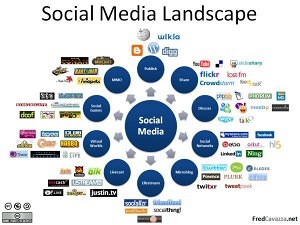 Here's a quickie; just a rumination, really.
At the crux of "social" media are "un-social" people. Our dependence on the next generation device, new gadget, emerging application, competition to befriend the highest number of peeps, linkedins, FB'ers, and the like is causing detrimentally the weakening of social skills.
I watch it with the Wii generation of <10-year-olds.
We can see it in the very young teens with texting.
We learn about it from the high schoolers with sexting (something they'd NEVER have considered doing with a 35mm lens or Polaroid).
I watch the Kindlers and soon-to-be iPadders stick a nose in a device (rather than a book) and ignore the socialization happening around them. (Not sure why I think sticking a nose in a device is less acceptable than a book?)
I interact with college students who lack the social graces to interview and communicate without technology or e-mail.
And, then there are you and I. For at least 15-hours-a-day, we're plugged in to social media, email, crackberries and i-devices addicted to who's saying what and when it's being delivered.  
I do pick up the phone; I do send a "what's up?" e-mail to friends not in touch; I do send Skype messages to connect with friends in Mexico and Hong Kong; I do (gasp) write letters!
Alas, the rate of return on these efforts to connect when combined en masse is perhaps 2 percent. A sad state of affairs, isn't it?
We're smack in the era of mobile tech, WiFi, MiFi, gigs, and RAM, and there's no telling when it might right itself. Those of us who pre-date the fax machine (yes, I'm seasoned) know of what I speak. Heck, all of us pre-date social media, and I bet you understand what I'm talking about?