Not Sure You Need a Message Map?
Find out just how Message Mapping is the Secret Sauce with a quick conversation with me!
Simplify Your Message, Amplify Your Voice!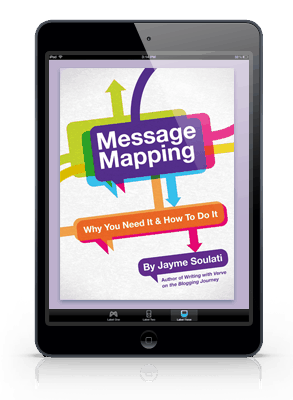 To build company authority and a strengthened leadership position, message mapping is a critical exercise.
Take a look at how you communicate with customers and stakeholders. Are messages easily understood? Are key elements missing?
When I engage with your leadership team in a message mapping intensive or mini-messaging session, magic happens. You simplify how to position your company with consensus from the top down. With everyone on board, spokespeople become thought leaders who communicate with authority.
Message Mapping Is Your Secret Sauce. It's where magic happens.
When we all focus on the company story, hidden gems are uncovered.
Frontline teams deliver an amplified voice to customers.
There is unity of message across the marketing spectrum.
Message Mapping is not storytelling, but it helps you tell the company story
Message mapping cohesively unifies who you are and what you do.
So we in public relations can pitch a story, we need a message map.
You strengthen your story and amplify voice with authority.
Who is your audience? They all benefit from your new confidence!
Jayme Soulati is a Message Mapping Master
I bring 30+ years in agency public relations (18 years in Chicago) with core media relations expertise.
Over the years, I have done 25 Message Mapping Intensives in person
My Mini-Message Mapping sessions are more popular now for solopreneurs and small business
I love weaving business strategy with market insight. When I listen to you and your leadership team, it's when magic happens. I uncover hidden nuggets and build them into your messag