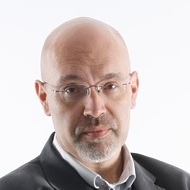 Has anyone missed @Soulati?  I know a few have and thanks for the well wishes. But, guess what? I've not been sick; thank my fortunate stars.
Where I have been is under a rock in the dark trying to muddle through an intense time at my blogging house and for my brand. It's what every company must experience. You can call it transformation, and it's a journey that takes awhile…a long while, with lots of introspection and grappling with the demons of the past that form you into today's persona.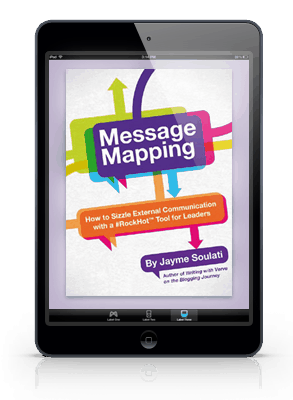 As a result of this experience, my blog has been basically dark since prior to January. I can't say I've missed worrying about what to write on a near-daily basis, but I'm feeling the absence of expressing myself and communing with you, too.
Today, I can honestly say, I see the light. It's just around the bend, but
having brand new digs is making the light waves brighter.
I need to give my second child (to be born in my next life) to one astonishing businessman, friend, colleague, and partner by name of Dr. Jon Buscall of Jontus Media. Jon is the consummate digital marketer, a brutal editor, and a whiz at website design. His team, anchored by an adorable man named Juanjo, made my new website and me simply gorgeous.
Hire Jon Buscall of Jontus Media
Please hire Jon Buscall for ALL your digital marketing needs and to assess your future journey with digital. Better yet, hit this landing page and schedule a free Marketing Intensive with him!
Essentially, long story short, the lights are back on.
I have a new website — it's all mobile, responsive and built for conversions.
I am doing digital marketing the right way because I hired Jon Buscall.
I have a project manager on my team who is also the consummate writer and knows my fears and challenges about failure in Jenn Whinnem. Tweet Jenn @TheJenn, but don't hire her, she's mine.
I give a mega shout out to Cathy Tetrick for spending a Saturday as my photographer.
I have a new auto-responder series I wrote all by myself, and you can sign up for it via my blog page right here in the sidebar. (That was an astonishing feat, mind you!)
I am building my email list because the experts said I have to; so, if you don't mind, sign up and see how it's done!
I'm so happy in my new house that just launched not even 24 hours ago!!
Find any kinks? Please do share. It's always great to have fresh eyes on a labor of love. And speaking of love, I have missed you and love you to pieces.
In gratitude…
Related articles