I'm noticing seriously short blog posts being published by one A-lister in particular and wondered, seriously, why I didn't indulge in that practice just to keep the pump primed and everyone on the edge of their chair wondering what she's gonna write about next.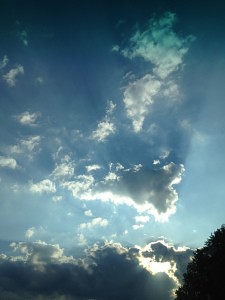 That's, seriously, the issue of late — the time I recouped since kidlet got back to school a week ago today already, has been seriously eaten up trying to catch up. No can do; cannot get ahead, cannot complete projects, cannot find the time to do serious writing. (How many times did I use that word in a few short sentences? That is your morning quiz!)
So, this seriously short blog post (due entirely to the last sentence as my excuse) is about this:
I am disgusted with the alleged role models in this country running for public office and or in public office.
I am disgusted with the fact that tax-payer-funded political junkets result in "booze-fueled skinny dipping" in Israel's Sea of Galilee (done late one night in summer 2011 and just now coming to light).
I'm even more disgusted when a man running for Senate states and believes rape is "legitimate" and that women's bodies can reject that kind of pregnancy.
I am disgusted with former Rep. Anthony Weiner who last year didn't wow us with images of his package sent to women by text across the country.
You see, it doesn't matter whether these men are Republican or Democrat. Each of them has had lapses in judgment; I have my view on which boils me more. And, there are so many more to add to this list.
What happens next, as President Clinton knows so well, is the public apology. Deb Weinstein writes about here relating it more to brand apologies. I commented and gave her an earful, and this is what inspired this post; my passion for a sincere apology and who's going to regard it from the heart. If you want to read about brands apologizing, please do visit Deb's blog, called Strategic Objectives; it's an excellent read and I skirted her content entirely and went off on apologies in general. Thanks, Deb!
I dunno…this is what happens when my mind percolates without release and writing therapy.  Anyone want to toss in an opinion or two?