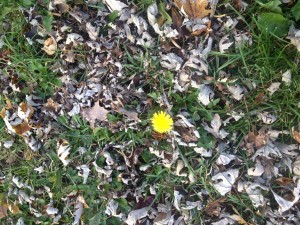 The factors contributing to success of a startup are myriad and must cohesively meld in the sandbox. While fundraising drives ultimate success, think of these and then ask which is to blame if the rocks start to skitter:
Team Strength. Like forming a hive with all the competency variations, a startup team has to be smart, committed, representative of the needs to take the company forward, and come with the skills required for the long term.
The Big Idea. Let's say the big idea truly rocks and then it doesn't. What happens to the startup if the business strategy and model continue to morph after launch? The very foundation of the business begins to waver, and uncertainty is the daily emotion.
Marketing & PR. Every single startup needs and gets marketing; yet, they often relegate public relations to the back burner. PR is brought on board to do the media relations, get the earned stories just after launch, and to create the excitement for continued fundraising and growth.
Fundraising. Crowdsourcing, friends and family, angels, venture capitalists, credit cards, loans, personal retirement are all methods of funding growth of a startup. Without the funds, the people hired to help the core team with the big idea can't bootstrap into perpetuity.
The PR Component
When a startup launches into a crowded vertical with many big players who have owned the space for decades, it's a challenge to earn attention by media without time for the little fish stories. There has to be news created and launched on a regular basis, and if that funnel of newsworthy content dries up, so too does any positive attention earned during launch.
When the business model waffles, public relations must play catch up to understand new objectives and develop revised strategy to keep external audiences interested.
Public relations success is critically dependent on all of the above factors weaving in and around one another to create buzz.
When you regard how public relations works with established business, it's really no different, it just may be easier to identify the news and pitch it to an audience who recognizes an established brand.
So, to the question in the headline, is PR to blame if a startup flounders?
No, not at all.
Each of the components in the list above must be in synch in order to continue the growth curve with a hundred roadblocks.
Related articles