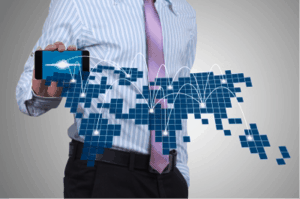 If you are in two minds about getting a mobile app to support and promote your business, it is perhaps the lack of proper knowledge responsible for your confusion.
There is a variety of broad questions about app development probably running through your head:
Does your business need a mobile app?
Why should apps use smartphone technology and nothing else?
How should we plan and implement app development?
How much should we invest?
Well, here are some answers to some of these questions.
Why Your Business Needs a Mobile App
According to analysts, there are more than a billion smart phones being operated worldwide. Of these, 1.2 billion devices are being used to operate mobile applications at the end of 2013. The usage of applications is expected to grow by 29.8 percent each year and thus amount to 4.4 billion users by the end of 2017.
What is evident from these statistics and general patterns of mobile application usage is:
Mobile app technology is here to stay. Creating an app would thus be a long-term investment and not short-term marketing measure.
If designed intelligently, mobile applications can help boost brand awareness and affinity.
Mobile applications can integrate several business objectives including business marketing, consumer engagement, customer service, promotional activity and more.
Thus, theoretically speaking, mobile applications are, amongst other things, effective business tools that can help an enterprise expand and grow. Having said that, it is also important to highlight that there is a lot which goes into creating an application, which succeeds in its business objectives.
So, unless you are prepared to invest much time, effort and funds into developing a well-functioning mobile application, the probability of obtaining the desired results is fairly low.
How to Go About Mobile App Development
Once you decide to give mobile app technology a shot, you must settle on the platform(s) you'll be targeting – iOS, Android, Windows or Symbian. The next set of decisions would concern the design and development of the application. To this effect, you'll have several options:
Hire a technical development partner who will provide you with inputs from content experts to create a successful ass pitch.
You can contract a technical expert, freelance app developer or an established development agency to make your app.
Consider developing the app yourself using Do-It-Yourself development tools that can be used by people who are tech-savvy but not experts.
If you want to take things slow, you can enter into the world of mobile apps through advertising on free apps which redirect traffic to your mobile website. Depending upon the consumer response, you can then decide whether to make an app or not.
Budget/Time Required
Clearly, creating an application for your business is a time and money consuming process, that is, if you want to create a good app that is capable of generating the desired result.
In terms of budgeting, there are two cost-cutting measures you may consider
One, do not try and implement too many elements of your mobile strategy all at once. Go one at a time based on the outcome and experience of each element that you put into place.
Two, consider creating the app yourself or employing amateur app developers instead of hiring costly app development agencies. If the latter option appeals to you more, make sure to have a look at the amateur's profile and portfolio before employing – you don't want any ugly surprises later!
With regard to timing, do not look for shortcuts. Expend as much time as required for developing and implementing your mobile strategy; anything done in a hurry is hardly going to bear good results.
About The Author
Vishal Gumber is the founder of Appsquare—an app development company based in Sydney that creates innovative apps, provides part funding for selected app ideas and also helps app developers get funding through its network of Venture Capitalists and Angel Investors.
Image source: http://designbeep.designbeep.netdna-cdn.com/wp-content/uploads/2013/01/mobile-business-app.jpg
Related articles